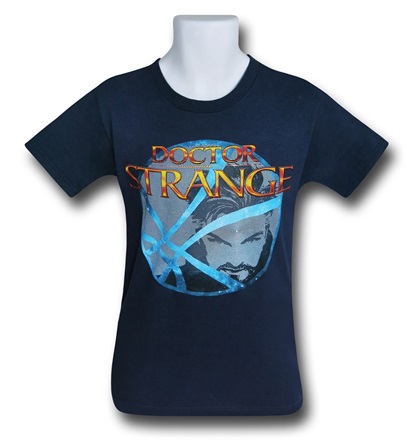 We know that Avengers: Infinity War will be managing a superhero ensemble far more expansive than Captain America: Civil War due to the "far-reaching" nature of the impending, world-ending conflict. And we also know that the Avengers need to get their sh*t together, mend some fences and really fill out their ranks in order to fend off Thanos and his realty altering gems. So who's joining humanity's ranks to deflect the self-proclaimed "Ender of All Things Soft and Cuddly?" Well, Vin Diesel pretty much confirmed the Guardians of the Galaxy, the Russo Brothers "accidentally" implied a Captain Marvel appearance, and, according to our good friends at Empire (via UK Express), Benedict Cumberbatch confirmed a Doctor Strange appearance in Avengers: Infinity War. What? The Sorcerer Supreme? Yes, and of course.
During an interview, Cumberbatch confirmed his involvement in the forthcoming Avengers opus while discussing the "logistical challenge of aligning his schedule with those of Robert Downey Jr., Chris Hemsworth, Elizabeth Olsen and Paul Bettany."
"To get us all together will be quite something. That's why this character is being introduced, to open up the next chapter. So watch this space to see how that unfolds."
Yep, you're going to need Doctor Strange to teleport Avengers to the farthest reaches of space if they hope to mount an effective counter attack against Thanos' insurmountable hordes.
Directed by Scott Derrickson with a screenplay by C. Robert Cargill, Thomas Dean Donnelly, Joshua Oppenheimer and Jon Spaihts, Doctor Strange debuts November 4th, 2016 and stars Benedict Cumberbatch, Chiwetel Ejiofor, Rachel McAdams, Tilda Swinton, Mads Mikkelsen and Scott Adkins.