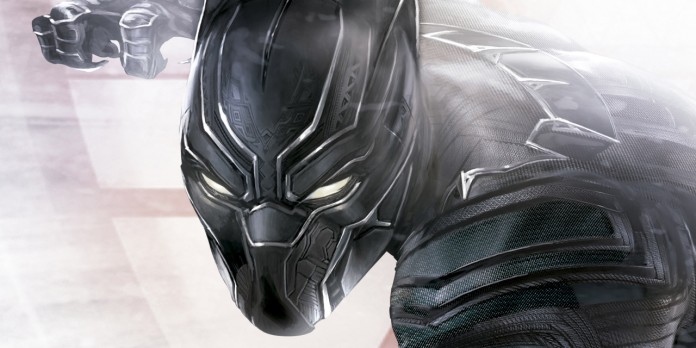 Looks like the Black Panther is beating the 'melty bananas' out of yet another member of Team Cap in this behind-the-scenes image from the set of Captain America: Civil War! Yes, Black Panther flies the Team Stark banner, but only because his goals align, tenuously, with those of Tony Stark; they both want to apprehend the wanted terrorist, Winter Soldier. You see, not only is the Winter Soldier responsible for numerous assassinations over a number of decades, but there's very strong evidence pointing to his involvement with an especially extravagant act of terror: the destruction of an African Embassy. Oh, and this Embassy was inhabited by Prince T'Challa's father. Who's T'Challa? Well…he's the freaking Black Panther, and this is what happens when you transgress against his family. Compliments of the Russo Brothers' Instragram account, we're forced to watch as Black Panther overpowers Winter Soldier. OBSERVE!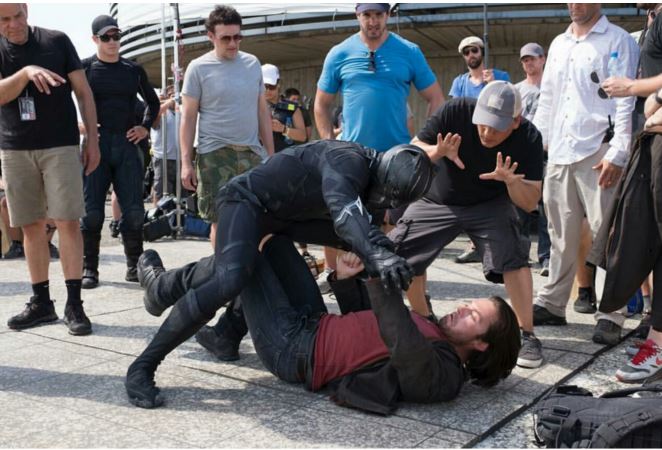 Oh, and the Russo Brothers added a clever little caption, stating the two actors were "working out choreography for the dance scene." HAH! Oh, Russo Brothers! Combined, you're a comedic unit that knows no peers.
Captain America: Civil War debuts May 6, 2016, starring Chris Evans, Robert Downey Jr., Scarlett Johansson, Sebastian Stan, Anthony Mackie, Paul Bettany, Jeremy Renner, Don Cheadle, Elizabeth Olsen, Paul Rudd, Chadwick Boseman, Emily VanCamp, Daniel Brühl, Frank Grillo, William Hurt, and Martin Freeman.