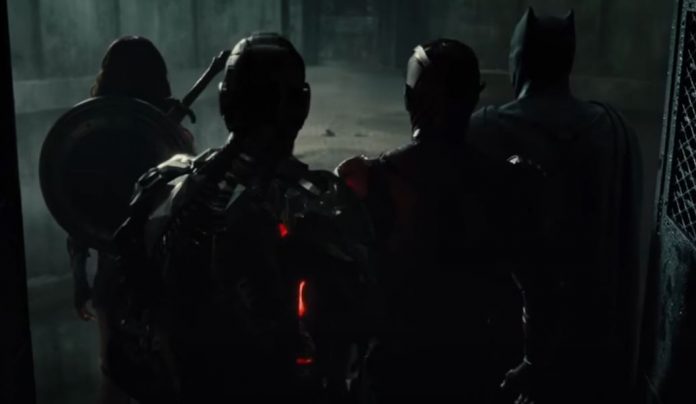 The latest promo for an upcoming episode of "DC All Access" featured hosts Tiffany Smith and Jason Inman discussing the contents of tomorrow's episode, including Suicide Squad, Justice League Action, and an examination of some of the greatest, unsolved mysteries of the DC universe. This was all well, good, and safely unexciting, until Tiffany specified a personal, particularly infuriating mystery: "You want to know what mystery I really want to find out? When we're gonna' get a new Justice League trailer!"
Jason Inman knew the answer to that question, and answered thusly:
This week on #DCAllAccess, @TiffanysTweets and @Jawiin talk Suicide Squad, Justice League Action, unsolved mysteries of the DCU & much more! pic.twitter.com/DpZcvGscJb

— DC (@DCComics) November 14, 2016
Ok, he was going to answer, and then…color bars. Damn it!
So, when the hell will we see it? Which film (or films) will carry the trailer to the big screen? These questions, and the meaning of life, are currently unanswerable…. for now.
But, we know it's coming, and not just because Henry Cavill re-tweeted it (although that helps):
New #JusticeLeague trailer dropping, according to @Jawiin on #DCAllAccess show this week. #HenryCavillhttps://t.co/0NsFZC9ssh

— Henry Cavill Org (@HenryCavillOrg) November 15, 2016
Anyway, yes, we know it's coming. The question is…WHEN??
Well, we'll let you know just as soon as we know. Stick with us.
Fueled by his restored faith in humanity and inspired by Superman's selfless act, Bruce Wayne enlists the help of his newfound ally, Diana Prince, to face an even greater enemy. Together, Batman and Wonder Woman work quickly to find and recruit a team of metahumans to stand against this newly awakened threat. But despite the formation of this unprecedented league of heroes Batman, Wonder Woman, Aquaman, Cyborg and The Flash—it may already be too late to save the planet from an assault of catastrophic proportions.

Directed by Zack Snyder, Justice League debuts November 17th, 2017, starring Henry Cavill as Clark Kent/Superman, Ben Affleck as Bruce Wayne/Batman, Gal Gadot as Diana Prince/Wonder Woman, Ezra Miller as Barry Allen/The Flash, Jason Momoa as Arthur Curry/Aquaman, Ray Fisher as Victor Stone/Cyborg, Amy Adams as Lois Lane,
Jesse Eisenberg as Lex Luthor, Jeremy Irons as Alfred Pennyworth, J.K. Simmons as Commissioner James Gordon, Amber Heard as Mera, Ciaran Hinds as Steppenwolf, and Willem Dafoe as Vulko.