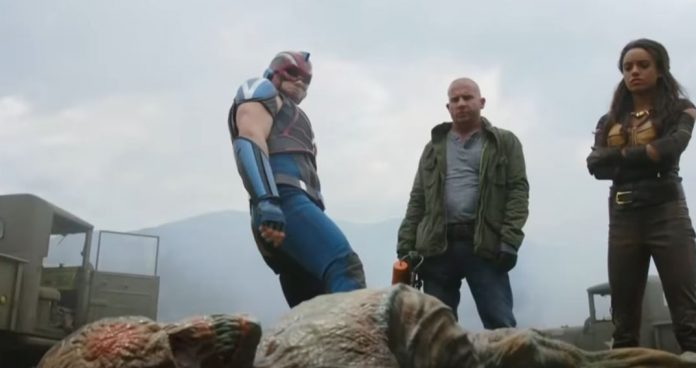 So, we told you all about the 4-part DC/CW crossover kicking off November 28th featuring a uniting narrative running through the likes of Supergirl, Arrow, The Flash, and Legends of Tomorrow. This "uniting narrative" I'm referring to? Why, that would be the arrival of an invading alien armada referred to in hush tones as…The Dominators. In this new promo for The CW superhero crossover event aptly titled "Heroes v Aliens," we finally get our first look at The Dominators as they skulk around various locales and scare the clam chowder out of everyone. OBSERVE!
Seeing the live-action translation of DC Comics' metahuman-obsessed world plunderers is reason enough to give this four-part crossover a go. But wait…there's more.
It seems The CW's version of Deathstroke isn't appreciating any of this "Heroes v Aliens" business, so he's back, and rightly peeved. Honestly, we were quite sure Manu Bennett's Slade Wilson was no longer allowed on TV due to Warner Bros.' desire to shift the focus to a filmic iteration. Well, it looks like they caved a bit and granted The CW a limited application of TV-friendly Deathstroke.
And Citizen Steel is obviously sporting a new costume. That finely finned helmet? The costume department NAILED IT!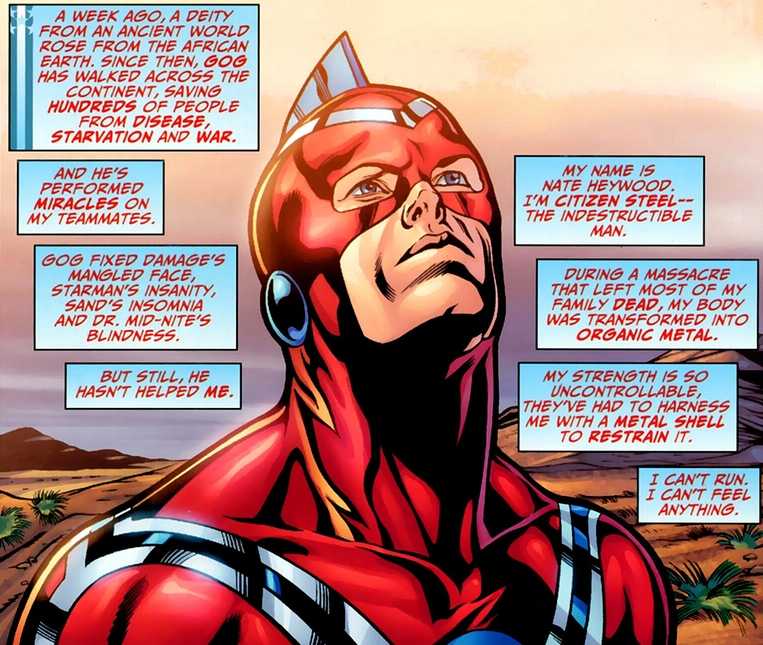 Ready for the combined might of The CW's DC heroes to take on The Dominators? We are…kind of excited.