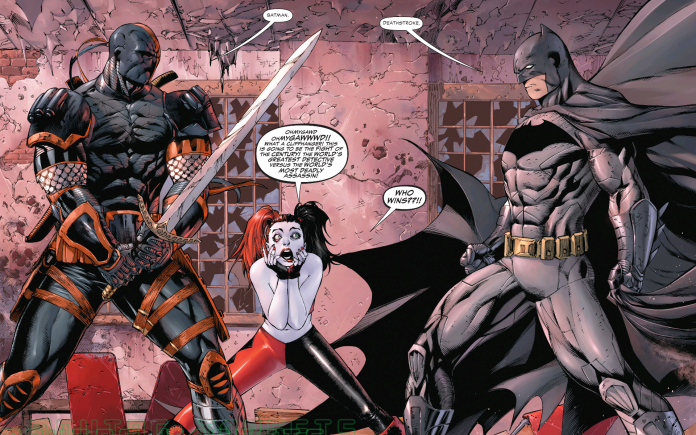 So, about 72 seconds ago we shared Ben Affleck's brain-kicking video revealing a cinematic Deathstroke stalking some ominous tunnel. Initially, it was believed this footage came directly from filming Justice League, which could very well be the case, but our friends at The Wrap have it on good authority that Deathstroke, DC's classic, enhanced assassin, will be the main villain in Ben Affleck's Batman movie. Interesting. Very, very interesting.
Remember when Arrow producer Marc Guggenheim responded to questions about a severe lack of Deathstroke in future episodes of The CW series? Yeah, it went EXACTLY like this: "The character of Slade Wilson is currently tied up in another DC project." Well, now we know what that project- or projects – is/are.
If Deathstroke is indeed introduced in Justice League, that means the role is already cast. Current speculation casts True Blood star Joe Manganiello as the one-eyed super-assassin who enjoys seriously 'effing with the Titans, and raining incalculable sums of throwing knives at any and all Bat-themed vehicles. Why Manganiello? Well, he's been up for DC roles in the past, and he's currently in London where Justice League is filming. Coincidence? I think not!
In the comics, Deathstroke tangled with Batman on SEVERAL occasions, and Nightwing on several more. Oh, and in DC's classic series Identity Crisis, he took on the Justice League…. ALL. BY. HIMSELF!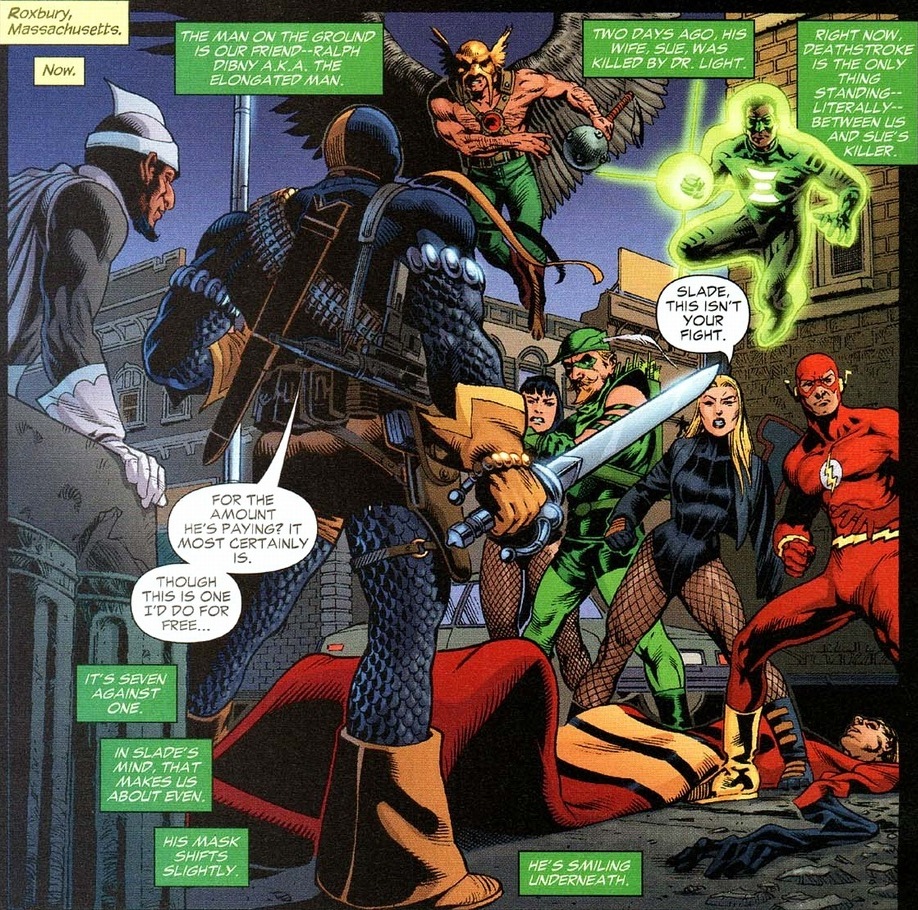 So…let's talk about it.
Justice League is currently scheduled for a November 17th, 2017 and stars Ben Affleck, Henry Cavill, Gal Gadot, Ezra Miller, Jason Momoa and Ray Fisher. Directed by Zack Snyder and written by Chris Terrio.