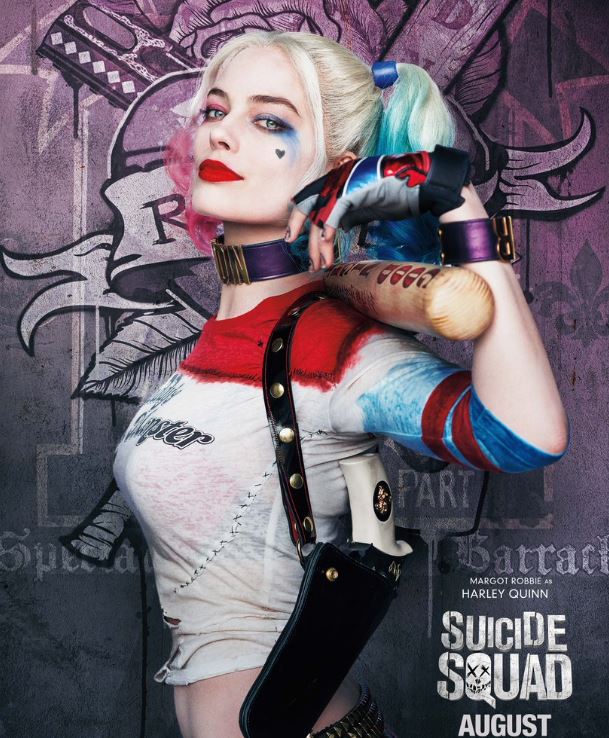 Holy CRAP! We're just recovering from that clever, Suicide Squad-as-breakfast cereal IMAX theater poster! I mean, after that brilliant display of obvious promotional acumen, what could the Squad's marketing department produce to successfully supersede such an incomparable success? How about 11 high-res Suicide Squad character posters spotlighting your favorite Suicide Squad characters?? OBSERVE!
So, who do we have here?
Slipknot– I have no idea who this guy is, and I read a lot of comics.
El Diablo– Wasn't he a Cowboy?
Captain Boomerang- Well, I miss the…uh… aviator's cap, but he could still win me over.
Deadshot– His children need to away from Twitter.
The Enchantress- She's completely undateable.
Rick Flag- His command is dependably impermanent.
Harley Quinn– She's sweet until she isn't.
The Joker- He's probably waiting in the back seat of your car RIGHT NOW!
Katana- No, she doesn't hear multiple voices, only one. And..uh….it's apparently coming from her sword.
Amanda Waller– She has a grand idea, but the means to facilitate it are morally….murky.
Killer Croc- He subsists on children. And ponies.
Suicide Squad opens up on August 5th, 2016 and stars Will Smith, Jared Leto, Margot Robbie, Joel Kinnaman, Viola Davis, Jai Courtney, Jay Hernandez, Adewale Akinnuoye-Agbaje, Ike Barinholtz, and Scott Eastwood.