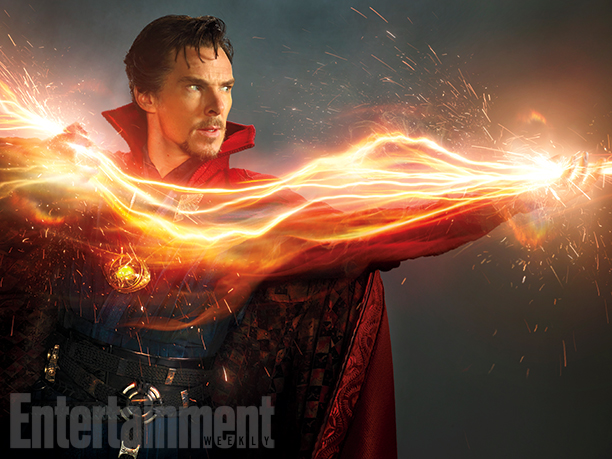 Check out another batch of images – five, specifically – from Marvel's forthcoming film, Doctor Strange! Earlier today, we reported on Entertainment's Weekly's initial reveal from their forthcoming, 'First Look' issue; a singular shot of Benedict Cumberbatch dressed in full Doctor Strange regalia! Well, Entertainment Weekly went and tipped over that can of beans a second time, spilling out five, mystically flavored, Doctor Strange movie images saturated in a swirling, seething, magical effluence!! Take a look!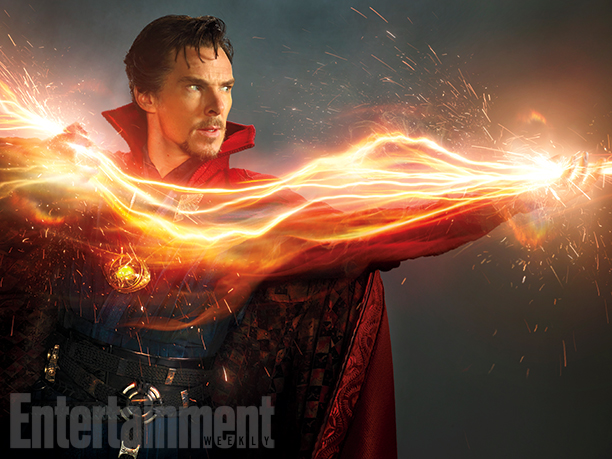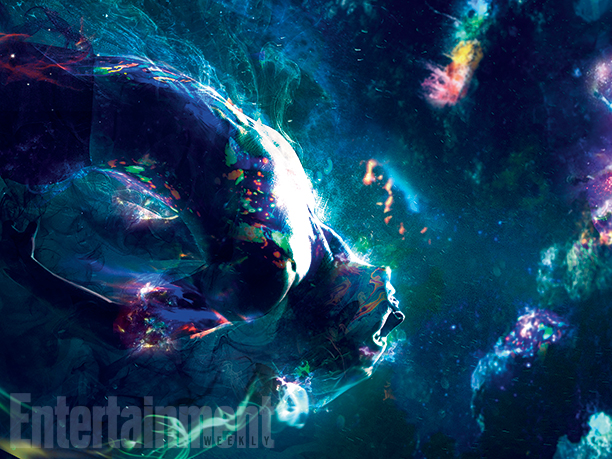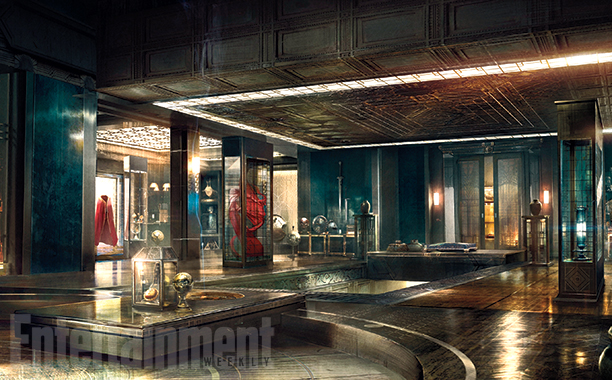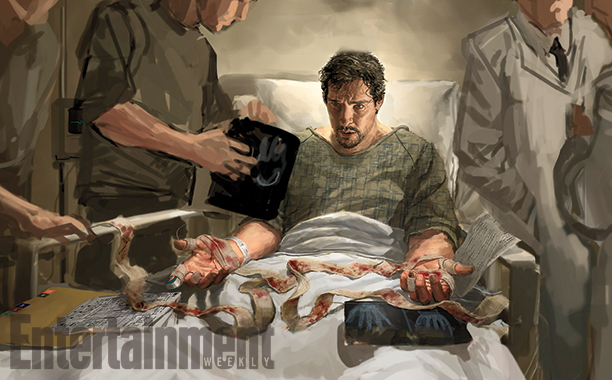 Looks like we have some more great images of Cumberbatch sporting an incredibly accurate Doctor Strange costume (I mean, HOLY CRAP! That's the freaking Eye of Agamotto hanging over blue, wrapped material underneath a red, collared cape. HOLY CRAP!), conjuring an offensive bundle of magical streams, and then looking mystically introspective while studying something carefully off-camera.
I'm guessing the next shot is happening in the Astral Plane. I'm also guessing that the Astral Plane is made up of 80% grape jelly and 20% forgotten Jackson Pollock paintings.
The final 2 shots are pieces of concept art, the first being the Doctor's Chamber of Relics (Sanctum Sanctorum, anyone?), and the second a rendering of Stephen Strange receiving some unsettling news regarding his five-fingered money makers. Oh, no.
On November 4th, things get STRANGE! What I'm saying is, Marvel's Doctor Strange hits theaters on 11/4/2016!