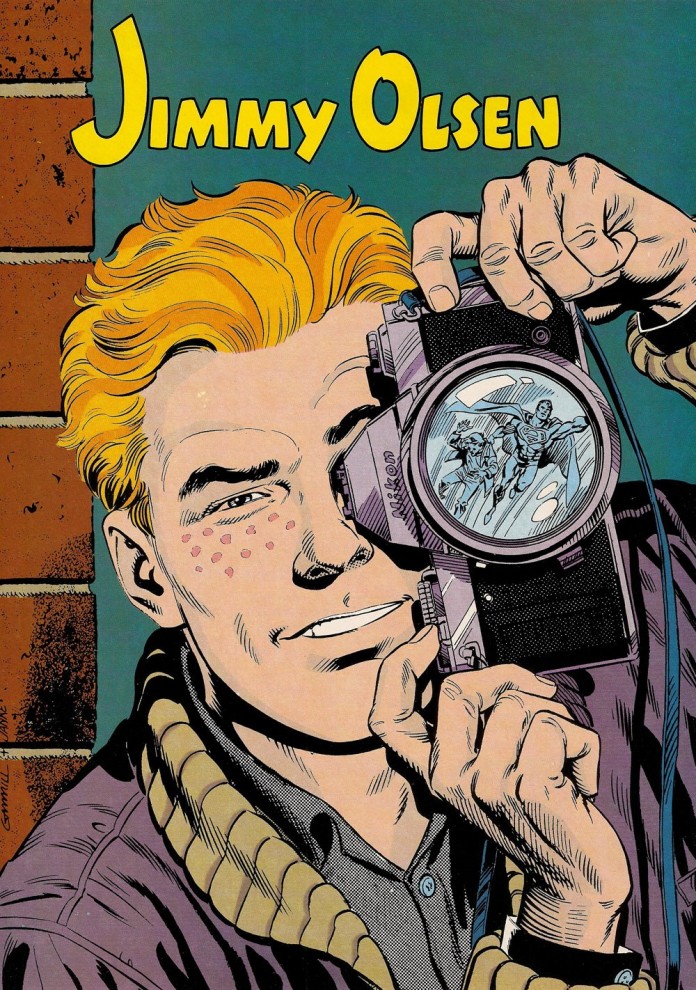 What the HELL? How are the French more privy to information regarding Batman V Superman's complete cast? I mean…these are American heroes, right?? Anyway, this currently unnamed French Magazine lists most of the cast of Batman V Superman: Dawn of Justice, confirming the identities of previously rumored Batman V Superman cameos.
Check it out!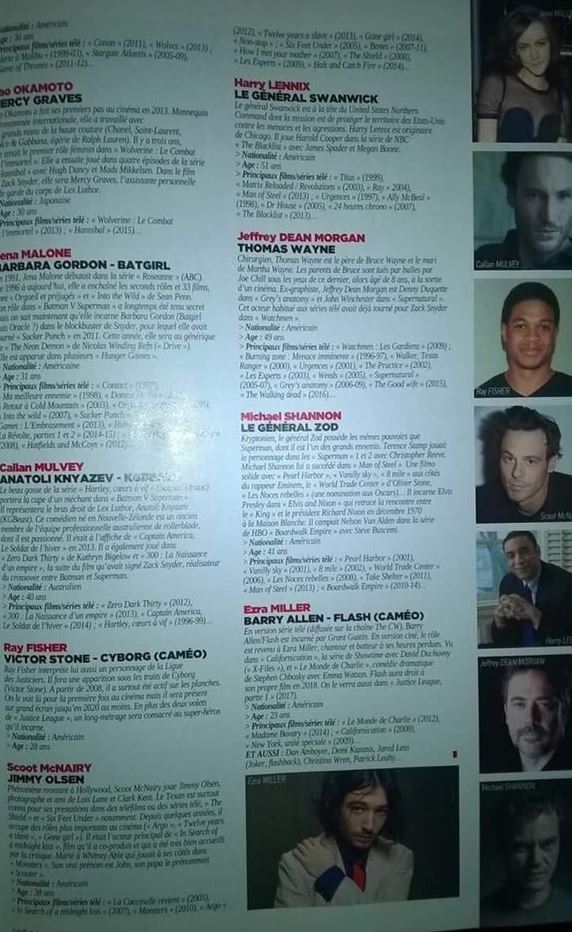 The biggest, most notable confirmation is the identity of Jena Malone's character. Yes, we knew she was coming aboard the good ship Batman V Superman, but we weren't exactly sure of her character's identity. One of the more prominent rumors swirling about the infinite, rumbling rumor-sea cast her as female Robin, Carrie Kelly. You remember Carrie Kelly, right? She was the young lady who took on the mantle of Robin in Frank Miller's seminal Bat-story, The Dark Knight Returns. The existence – and casting – of this particular character makes a HELL of a lot of sense, seeing as how director Zack Snyder shaped Affleck's retired, grizzled Batman using the very same celebrated source material.
Of course, that rumor is now rendered completely rudderless and utterly innocuous in the face of this mystery, French-written periodical. So, just who in the HELL is Jena Malone playing? Well, you might not be able to read the accompanying text, but the name is very much "un-Frenchified": Jena Malone is playing Barbara Gordon, aka BATGIRL! YES!
Another prominent confirmation – if legitimate – finally solidifies the often speculated identity of Scoot McNairy's character. Firstly, there was a commanding, confident swarm of rumor-believers convinced McNairy's character was the signal watch-abusing Jimmy Olsen. Then, for reasons I can't quite recollect, those rumors were softly mitigated by another conflicting source. However, this French magazine now re-confirms the Jimmy Olsen character. Hmmmm. Interesting.
And yes, there's more confirmation regarding cameos by The Flash (Ezra Miller) and Cyborg (Ray Fisher). But…that's old news and not nearly as exciting as it was several weeks ago. The re-re-confirmation is nice, but the 2 previously mentioned points above are what forced me to copy and paste some text into Google Translate.
Now, I just wanted to mention again that this magazine, the source of this article, is currently unnamed. Is it legit? Probably, but until we receive confirmation, we're filing this under "R" for rumors.
Filed under "A" for awesome, is our Awesome Batman V Superman merchandise!
Debuting March 25, 2016, Batman v Superman: Dawn of Justice stars Henry Cavill, Ben Affleck, Gal Gadot, Jesse Eisenberg, Amy Adams and Laurence Fishburne. Oh, and probably a lot of unhappy citizens caught in the crossfire when Superman and Batman indulge in a pee-pee contest.