Another day, another new story regarding LEGO Star Wars: The Freemaker Adventures. It was only last week when Star Wars first announced the joint effort with LEGO in the creation of the show. This past weekend, we got our first glimpse into the merchandise for the program. Now today, the first trailer for The Freemaker Adventures has been made available. Look up! It's right there!
The trailer gives us our first clues at the premise of The Freemaker Adventures. It all starts with a Jedi Master who long ago created a lightsaber made of pure Kyber Crystals (normally one crystal fragment works for the average Jedi). Proving to be too dangerous, it was smashed and its remnants were scattered throughout the galaxy. A young, Force-sensitive scavenger Rowan discovers the saber's handle, and with the help of his siblings Kordi and Zander, their refurbished battle droid R0-GR and the mysterious (and possible Jedi? Sith?) Naare, they travel to find the rest of the Kyber Crystal pieces before they fall into the hands of the Emperor.
Sounds like a pretty good concept for a show. The trailer also confirms the specific roles of everyone involved, including the brotherly, familial connection between Kordi and Zander. Even after all we've seen regarding The Freemaker Adventures, Naare is still very much a mystery. From the trailer, she holds a white lightsaber which makes you think she could be a Jedi. However, in LEGO minifigure form… she's weilding a red one. Maybe's it's no big deal. Maybe I'm just reading too much into a kids' TV show.
There is no word on whether The Freemaker Adventures will be counted as official canon in the current Star Wars timeline. All we do know is that this show takes place between Empire Strikes Back and Return of the Jedi. It will also feature other various characters from the original trilogy (except for Han Solo… he's still frozen in carbonite). The Freemaker Adventures is set make its debut sometime this summer.
This isn't the only big Star Wars LEGO news for today.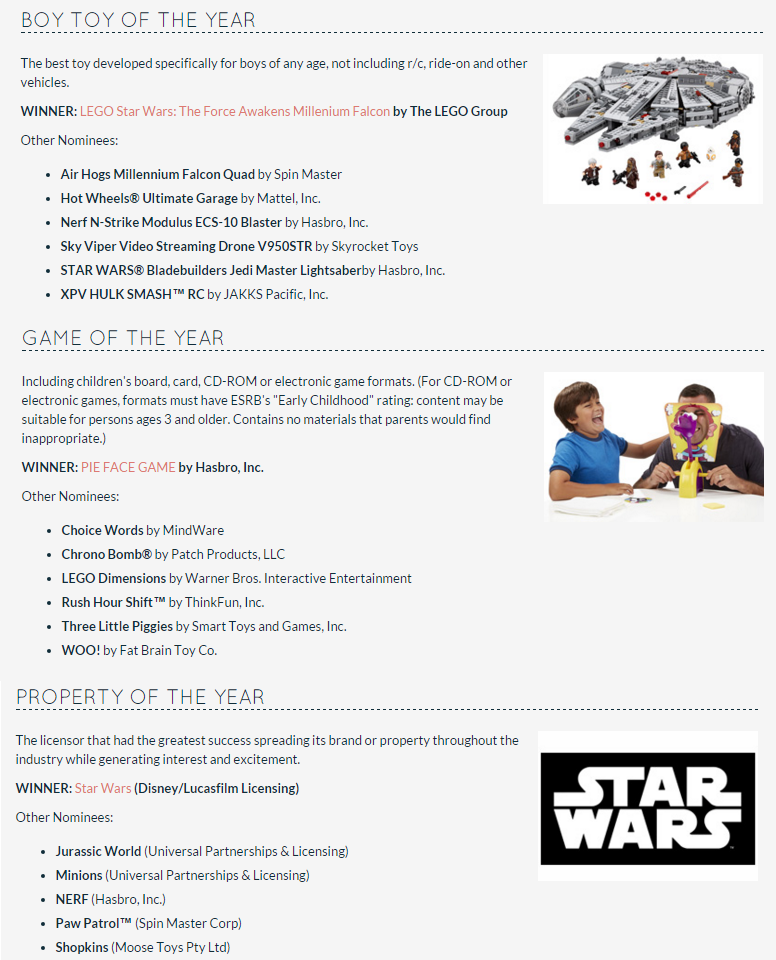 The Force Awakens Millennium Falcon set was just named "Boy Toy of the Year" at this year's New York Toy Fair. It beat out other brands such as Hot Wheels and Nerf Guns. Not surprisingly, Star Wars was also named "Property of the Year," edging out Jurassic Park and Minions.