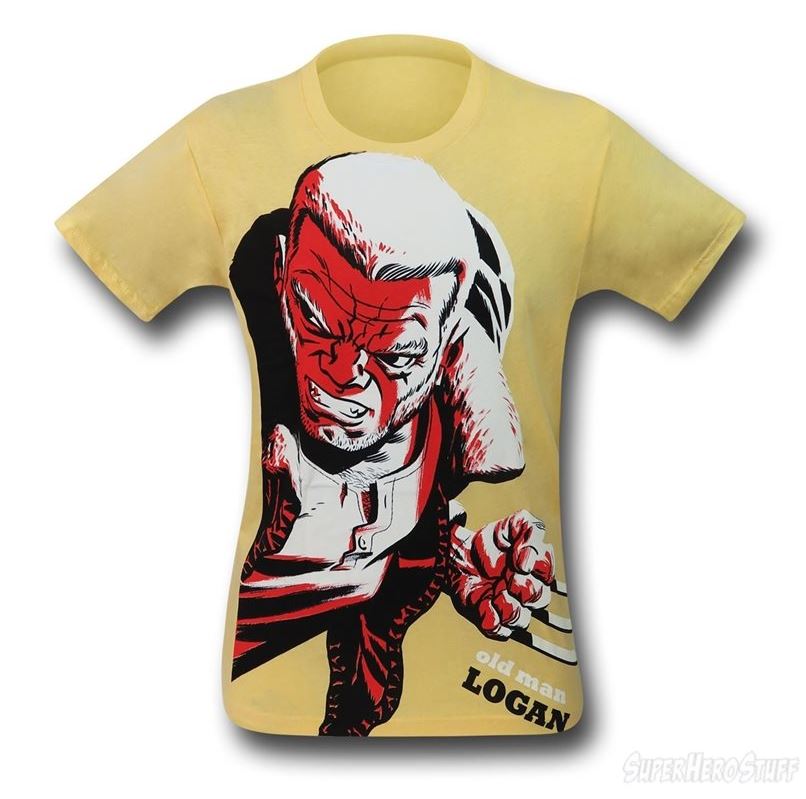 The countdown to Hugh Jackman's final* Wolverine performance has begun: TICK, TICK, mother-f****** TICK! With LOGAN debuting in less than two months, we're going to see Director James Mangold's dire, depressing, noir-drenched, hyper-violent take on the feral, mostly-past-his-prime mutant. And folks, things are bad. Things are gone. Things are…ending. With the succession of shared black and white images, and a few in color, the world of LOGAN presents as an emotionally and physically taxing locale. The following, recently released plot synopsis for LOGAN further describes the encumbering misery.
Official. pic.twitter.com/px1CErclfL

— Hugh Jackman (@RealHughJackman) January 13, 2017
In the near future, a weary Logan cares for an ailing Professor X in a hide out on the Mexican border.
But Logan's attempts to hide from the world and his legacy are up-ended when a young mutant arrives, being pursued by dark forces.
Wait a second. "Up-ended" doesn't need a hyphen. What the hell is up with the folks handling copy over at FOX?
Anyway, regardless of a liberal application of unnecessary hyphens, I'm more excited than ever to see this film. Honestly, I can't wait.
What's your current level of excitement for LOGAN?(*Reynold really, REALLY wants a Deadpool/Wolverine movie. Can he convince Jackman to set aside the supercilious retirement talk and pop the claws a final, final time!??)
LOGAN currently has a release date of March 3rd, 2017 and stars Hugh Jackman, Patrick Stewart, Dafne Keen, Boyd Holbrook, Richard E. Grant, Stephen Merchant, Eriq La Salle and Elise Neal