The prayers of DC fans have been answered. It was only last week when Ben Affleck damn near broke the internet and showed off a quick glimpse of Deathstroke. Oddly, no one seemed to care when we'll be seeing Slade Wilson in the DCEU. Instead, fans speculated who might be under the mask. Well, the speculation is over, and now we know. In an interview with the Wall Street Journal, DC Entertainment president and chief creative officer Geoff Johns confirmed that True Blood star Joe Manganiello has been cast in the role.
This is terrific news and one fans have been hoping for. Manganiello became the hot choice for the role since fans realized he was already in London (where Justice League filming had been taking place). The idea of someone as rough and rugged as Joe made him seem like the ideal candidate for the Deathstroke role. He even topped the list we made up for our perfect choice.
Now that we know who Slade Wilson will be played by, let's speculate when he will arrive in the DCEU. The obvious answer is that he will show up in some capacity in Justice League, before getting a proper introduction in the Affleck-led, solo Batman movie. Or, will Deathstroke be given a larger role in JL, setting up a looming presence over several DC branded movies???
— Ben Affleck (@BenAffleck) August 29, 2016
As I mentioned before, Manganiello is the perfect choice for the role due to the fact that he's a star on the rise. His career is just beginning to flourish thanks to roles in Magic Mike and even Pee-Wee's Big Holiday (which he was actually fantastic in). Now, DC can lock him down for multiple pictures (see Sebastian Stan's nine picture deal for reference) and let him serve as the bridge between the superheroes. Who knows; perhaps due to Manganiello's Deathstroke, we might see a future Green Arrow film.
It also means that we have a new name to be thrown around in the eventual Suicide Squad 2 rumors. I mean, just imagine having Will Smith's Deadshot and Manganiello's Deathstroke both trying to lead the team, or having a villain vs. villain showdown!?! At least whenever Slade Wilson decides to show up, we already have some idea of what he's going to look like.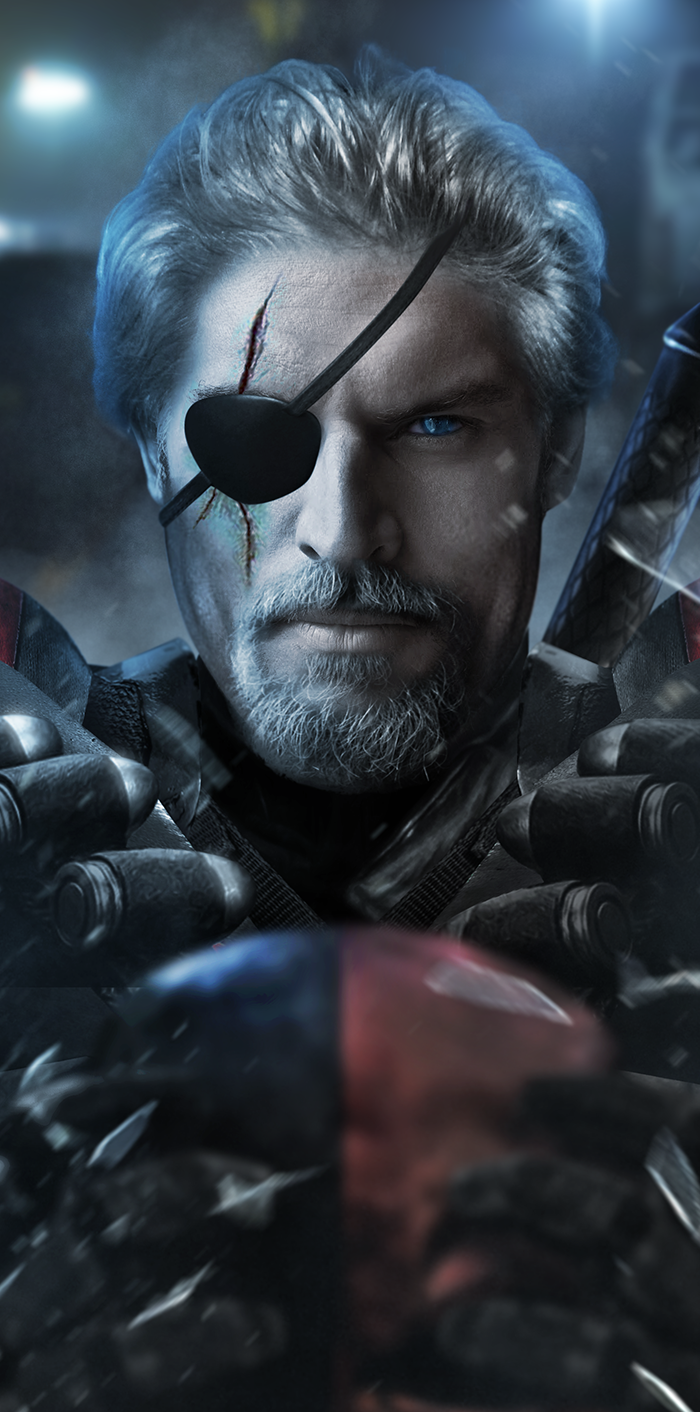 Will he show up in Justice League? We will find out next year. Is he going to be the main villain in the Affleck-directed Batman movie like rumors say? If sure seems likely. Will he be part of the next incarnation of the Suicide Squad? Keep your fingers crossed! Whenever he shows up is trivial. The only thing that matters is that DC got the right man for the job. That's the first step in the right direction.