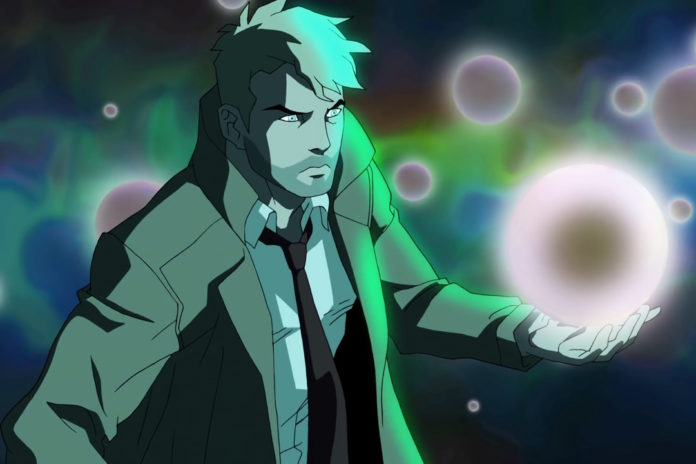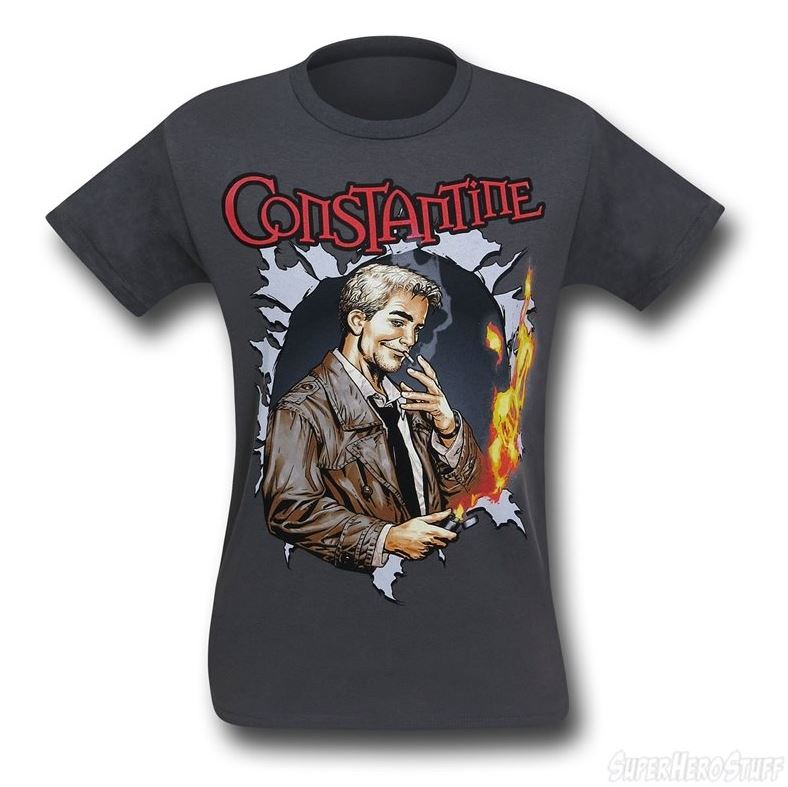 Before the HD streaming debut (January 27th), and Bu-ray release (February 7th) of Justice League Dark — the R-rated, DC animated film focusing on Batman and John Constantine assembling an esoteric band of magic-friendly characters — the latest DC Original film will premiere not once, but TWICE in theaters.
On January 23, 2017, Justice League Dark will premiere at The Paley Center for Media in Beverly Hills. On February 2nd, JLD will grace the big screen at The Director's Guild of America in New York. Both showings will begin promptly at 7:00 pm. And yes, each premier will feature a red carpet arrival of the cast and creators, who will graciously provide attendees a post-screening discussion panel.
Matt Ryan (Constantine) and Nicholas Turturro (Deadman) will appear at both the New York and Los Angeles premieres, ably accompanied by supervising producer James Tucker, director Jay Oliva, and character designer Phil Bourassa.
Ray Chase (Jason Blood/Etrigan) will join the happy, JLD debut train in in Los Angeles, with additional talent expected to be announced.
"But How in the HELL Do I Get Tickets??"
Glad you asked. A limited number of free tickets are available for each showing, and these are the steps to secure them:
RSVP via email to JLDarkLA@gmail.com if you want to attend the Los Angeles premiere on January 23rd.
RSVP via email to JLDarkNY@gmail.com if you want to snag, scoop, or legally abscond with free tickets to the New York premiere on February 2nd.
And yes, it's a first come, first serve basis, so check your inbox frequently since you'll be receiving good news or the usual allotment of disappointment through email.
Plot synopsis? Yes, I just happen to have one right here:
When innocent civilians begin committing unthinkable crimes across Metropolis, Gotham City and beyond, Batman must call upon mystical counterparts to eradicate this demonic threat to the planet. Enter Justice League Dark, reluctantly led by the Hellblazer himself, John Constantine. Like Batman, Constantine is a cunning, often cynical loner who is the best at his chosen profession – but quickly realizes the sinister forces plaguing the planet will require help from other supernatural alliances. Forming a new "league" with sorceress Zatanna, otherworldly Deadman, and Jason Blood and his powerful alter ego Etrigan the Demon, this team of Dark Arts specialists must unravel the mystery of Earth's supernatural plague and contend with the rising, powerful villainous forces behind the siege – before it's too late for all of mankind.
And check out the latest movie clip HERE!