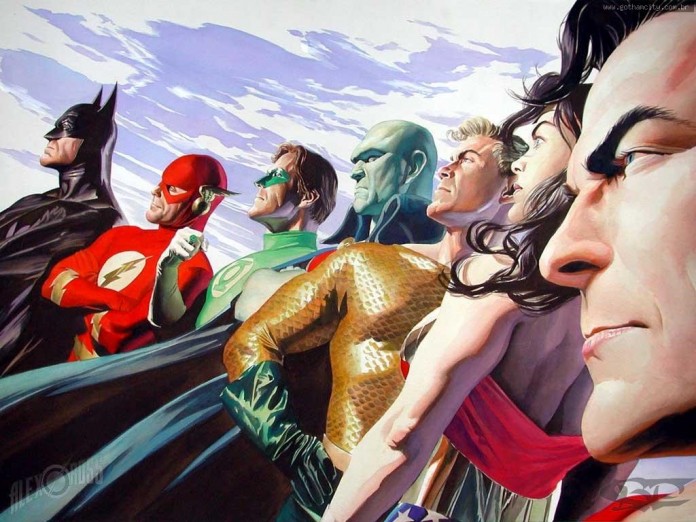 Only a few days after the release of Batman V Superman: Dawn of Justice, the Justice League movie will start to film on April 11th! Jeez, those WB/DC guys aren't wasting any time. I guess rumors of WB being displeased have been greatly exaggerated. Sources for Entertainment Weekly confirmed that Zack Snyder will still be at the helm of the DC Cinematic Universe. Suppose that means that they can just use some footage from Sucker Punch to fill in Jena Malone's backstory as Batgirl. Batgirl fought steam-punk Nazis at one point in her history, right?
"The idea that we could begin to boot up a Justice League concept was a cool thing .It was a little bit of an 'about time' moment, and I don't blame [the studio] for feeling that way, because it's a long time coming. But I do feel like it's a little bit of a creative hurdle. It seems like an easy thing to do at first glance, the idea that, 'Oh, we just get the rest of the superheroes in there.' But you have to [establish] a world where they can exist," said Snyder. I take it that that's probably what Batman V Superman: Dawn of Justice is really establishing considering that we've heard that we'll see versions of the Flash, Aquaman, Cyborg, and perhaps even the Green Lanterns as well as newcomer Gal Gadot as Wonder Woman. Is it time to start getting excited about a Justice League movie? Heck yeah!
Batman V Superman: Dawn of Justice comes out on March 25th, 2016 and stars Ben Affleck, Henry Cavill, Amy Adams, Jesse Eisenberg, Diane Lane, Laurence Fishburne, Jeremy Irons, Holly Hunter, and Gal Gadot.