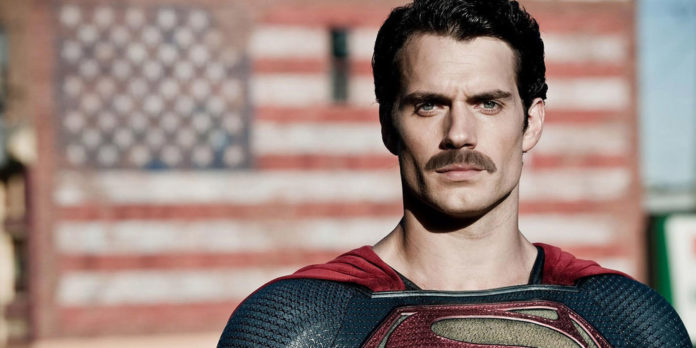 When it comes to the DC Extended Universe and their Justice League project, the hits just keep on coming. The film – now under Joss Whedon as director – must undergo a set of reshoots before its premier in November later this year. Yet, in one of the most bizarre and potentially expensive twists for the DCEU, a certain super 'stache is to blame.
Currently, Henry Cavill – who plays Superman in the DCEU – is working on the next Mission Impossible film, M:I 6. As a part of his mysterious role in the Tom Cruise franchise, Cavill has grown quite a burly mustache, which leads us to believe he is the stereotypical mustachioed British villain. However, the editing work on Justice League — overseen by the film's new director, Joss Whedon – has required that Cavill don the red and blue spandex once more for a series of reshoots…. but without his manly mustache.
However, due to his contractual obligations to Paramount Studios — the film company behind the iconic spy franchise — Cavill is not allowed to shave his new 'stache for the JL reshoots. In response, Warner Bros has decided to digitally alter another one of their heroes.
Much like in the editing process for Wonder Woman – where Gal Gadot's baby bump was digitally removed – the studio will now digitally destroy every last follicle of the Man of Steel's mustache.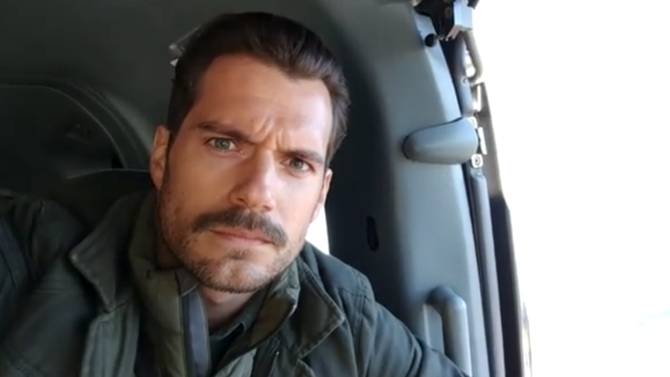 Though this unique problem made for an entertaining story, the response from the internet made it even better:
At first, fans tried to imagine the Kryptonian with a mustache, only to find he resembled one of the greatest rock singers in music history:
https://twitter.com/cameronMstewart/status/889614555332128769
2. After that, photo-shoppers wondered what an entire team of mustachioed heroes would look like, prompting a new Justice League poster with a different mission in mind:
We are with you Henry Cavill #superman #dceu #JusticeLeague pic.twitter.com/oLTOnrMEdv

— Larry (@LJW_314) July 24, 2017
3. While many were playing with Photoshop, some chose to research and discover if the Super 'stache was in DC's canon…
Mustache Superman is canon pic.twitter.com/TCpJEJnOXy

— Dave Itzkoff (@ditzkoff) July 24, 2017
4. With this newfound canonical knowledge, the video editors of Youtube created a new and very, very much improved version of Batman V Superman: Dawn of Justice: 
5. With fans still creating hilarious variations on the 'stache and complaining online, Henry Cavill finally decided to set the record straight with a post from his Instagram:
https://www.instagram.com/p/BXBJas2FYuP/
The Man of Steel himself took the backlash lightly by confirming that his mustache may be unbeatable.  However, if Superman lore has taught us anything, it's that there is at least one way to beat super facial hair:
With this trick working for both a two and three-dimensional Superman, Cavill simply needs to learn to hone his heat-vision and tackle that "despotic 'stache."
Be sure to catch Henry Cavill as Superman — and his digitally altered upper lip — along with your other favorite DC heroes in Justice League, coming to theaters November 17th!