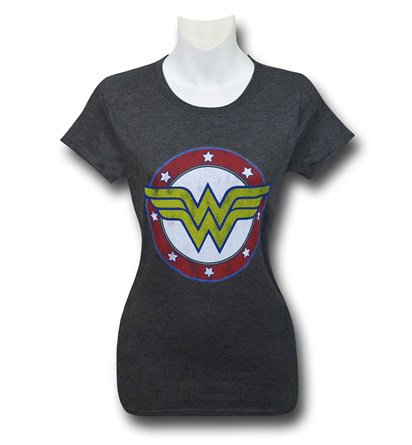 Our good friends at Trailer Trax recently relayed a confirmation from Deluxe Digital Cinema; the Wonder Woman trailer has been shipped to North American theaters in order to play in front of Marvel's new magic-based blockbuster, Doctor Strange! Look, we told you something was coming, so spool up your tongue and turn down the eye-watering dramatics.
So, we know it's hitting the big screen this weekend, but just when the heck is it debuting online? Well, Wonder Woman director, Patty Jenkins, seems to know EXACTLY when the Wonder Woman trailer is hitting, and she said as much over Twitter. Take it away, Patty!
Thanks everyone for sharing their awesome Halloween costumes!! So great. So appreciated! Can't wait til THURSDAY, to share back… 😉

— Patty Jenkins (@PattyJenks) November 1, 2016
So, Patty is pretty much…okay, she's emphatically — albeit coyly — stating that the trailer will hit online Thursday. Trailer Trax is expecting it around 10am PT/ 1pm ET/ 5pm GMT, so when it hits, you can certainly watch it here, with us, on The Source.
Ready?
Based on the legendary character created by William M. Marston, Wonder Woman is Directed by Patty Jenkins and written by Jason Fuchs, starring Gal Gadot, Chris Pine, Connie Nielsen, Robin Wright, and Lisa Loven Kongsli. Wonder Woman hits theaters, Minotaurs, Centaurs and possibly Ares on June 2, 2017!