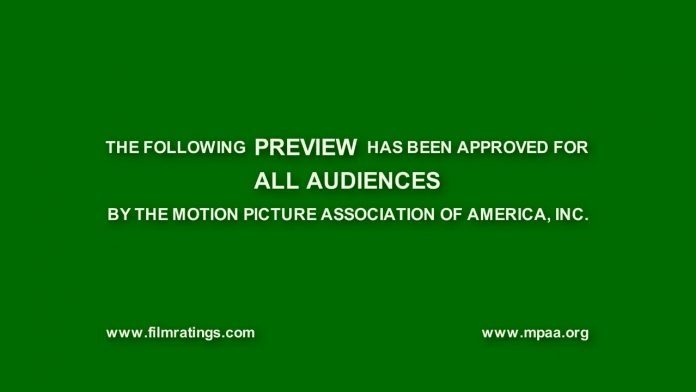 What a time to be alive. The summer movie scene has been inundated with more blockbusters than ever before. Each movie does its best to capture your attention with shiny and explosion-filled marketing campaigns. Well, the quest for the summer of 2017 seems to have officially begun as studios are churning out their trailers for what they hope will be the movie of the year.
In these past few weeks, trailers for five major motion pictures were released to the masses… probably before their big screen debuts in front of Rogue One.
So, with all this sci-fi and comic book goodness coming our way — in plot-teasing and conveniently concise trailer form — we're going to rank the five blockbuster trailers that recently made their way into our lives. It's going to be tough, considering we have aliens, apes, robots, and an ancient, super-powered being, but we'll do our level best and see how they stack up.
Also, remember that this list is just for the trailers that appeared since 12/3. So, a 2017 blockbuster like Logan or Kong: Skull Island aren't present, even though those trailers might have topped this list. Also, apologies to Baywatch… but it feels like too much of a comedy and not a true blockbuster. So now, on to number one…
1. Guardians of the Galaxy Vol. 2

Highlight: Baby Groot, Mantis revealed.
Song Used: "Fox on the Run" by Sweet.
The second official trailer for Guardians of the Galaxy Vol 2. comes in at number one on the list. It's hard to pinpoint any one reason why this trailer is so amazing, since it has so much going for it.
Part of what makes Guardians so great is the music selection. What "Hooked on a Feeling" did for the first movie's trailer, "Fox on the Run" is doing for the second installment. It's upbeat and fun and helps the trailer move along. You know exactly what you're getting after the two-minute advertisement: action, fun and laughs.
Still, the one thing that really makes this the top trailer of the week… is what it didn't show. Zero storyline is mentioned saving that mystery for theaters. While we did get our first look at Mantis, Kurt Russel and Sylvester Stallone's mysterious characters still remain behind the curtain. A great trailer gives you a sampling of what's to come with the movie, without giving anything away. Of the five movies on this list… Guardians of the Galaxy Vol. 2 delivered on that premise. Not bad for a bunch of A-holes.
2. War for the Planet of the Apes

Highlight: Caesar & Woody staredown.
Song Used: None, epic score instead.
How do you pump new blood into the third movie of a franchise? By delivering something we haven't seen before: an actual all-out war between humans and apes. While most movies will rely on a song to keep the trailer flowing, Planet of the Apes went the other way, letting Caesar and Woody Harrelson talk their way through it with threatening narration. It really lets you know that the stakes are high for the franchise's third outing.
War for the Planet of the Apes also delivered some of the most emotional scenes for a trailer this time around. The last movie's events led right into this one, so fans of the franchise will know what to expect story wise; the trailer decided to peak their interest by offering brief action shots, with nothing lingering too long. This way, once the movie rolls around, the big action sequences will be revealed in all their glory.
The trailer also gave us quick glimpses of the high stakes at play, with Woody putting a gun right to Caesar's head. A great shot like that puts butts into the seats, and this trailer should ensure that War for the Planet of the Apes has a solid showing on its opening weekend.
3. Transformers: The Last Knight

Highlight: Bumblebee vs Optimus Prime.
Song Used: "Do You Realize?" by The Flaming Lips.
Love the Transformers movies or hate them, there's no denying that the franchise turns out amazing trailers that really get you pumped for the movie. I mean, using a robot-ified version of "Do You Realize?" is good enough, but incorporating some Anthony Hopkins narration just adds to it. Throw in those booming horn sounds (that every movie seems to use nowadays) and you have yourself all the basics for a solid, modern trailer. It's essentially a cookie cutter trailer for Michael Bay and company at this point… but they do it as well as anyone.
Still, the trailer does deliver some solid shots to get the blood pumping:
Three-headed dragon Autobots!
Is that Unicron heading towards Earth??
Then, of course, there's the quick showdown between Bumblebee and Optimus Prime. WHAT?? NOOO!
It's those little tidbits that get tossed in that make you wonder how this story is going to play out. Also, showing off Mark Walberg and Josh Duhamel lets you know Transformers is sticking to the universe it has already established by bringing back preexisting characters.
Now, if they'd only give us some confirmation that John Turturro will be back in old form for this new Transformers adventure.
4. The Mummy

Highlight: That airplane sequence.
Song Used: None, natural sound instead.
Now that's how you make a first impression. Ditching narration and music, the first half of the Tom Cruise-led Mummy remake relies on the nat sound to make its biggest impact. The plane tumbling down and being ripped apart is probably the most memorable sequence from all of these trailers. Throw in a little Russell Crowe verbiage and you have yourself the making of a solid trailer. But then the wheels kind of come off.
Massive destruction of London (been there, done that).
Tom Cruise running (he does that in every movie!).
Following the plane scene, it's a lot of action shots that we've seen before in previous Cruise movies. Just insert the Mission Impossible music if you want to prove this theory. You also have to wonder that if the plane crash urns out to be the highlight of the movie, then we've already seen the best part of The Mummy. So, while the big crash is something to remember, it also means it could be all downhill from that point when it comes to The Mummy.
5. Spider-Man: Homecoming

Highlight: Spidey busting the robbery.
Song Used: "Time of Pretend" by MGMT.
Get your pitchforks ready, because Spider-Man: Homecoming is pulling up the rear. Now, this could easily end up being the best movie of 2017 and deliver the ultimate Spider-Man/Peter Parker combo we've ever received. However, in terms of a first impression that a trailer is supposed to deliver, I found it a little… lackluster.
The robbery scene gave us everything we want with Spider-Man. The interaction with Tony Stark was funny and set the scene for what to expect with their relationship. Even the short introduction of The Vulture was just enough to wet the palate. However, from what we've come to expect from Marvel (see Guardians above), it just didn't deliver like other MCU trailers have. It felt more like a coming-of-age-comedy with the interactions between Tom Holland and Jacob Batalon.
Marvel have become masters at creating trailers that get people talking, but it feels like Spider-Man: Homecoming is just going to get lost in the shuffle due to the other movies listed above.
So, okay, Spider-Man fanatics, let me have it: what did I miss in the Homecoming trailer that made it so special? Or even crazier… do you actually agree with this list!?? Let us know which trailer blew your face off in the comments section below!