John Barrowman is an immensely popular actor. People loved him on Doctor Who and later the spin-off, Torchwood. Fun fact…'Torchwood' is actually an anagram of 'Doctor Who'! Ahem. From that time-spanning base on BBC, John Barrowman was later recruited to show up on CW's Arrow. Again, he proved to be so popular that he started showing up on CW's Legends of Tomorrow! People must really like John Barrowman!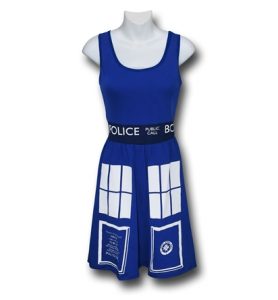 It is of no surprise that the legendary actor would contemplate returning to his roots. In a recent interview, Barrowman was asked if he would give Doctor Who another spin. "It's a show and genre that changed my life. I love it dearly and if I'm asked I would do it at the drop of a hat," said John Barrowman. "And also, my producers here in the US for the show I'm on at the moment, Arrow, they've said, 'If that did happen, we'd let you do it'." Merlin and Captain Jack Harkness at the same time? I wonder if Legends of Tomorrow can make that happen!
John Barrowman played Captain Jack Harkness on Doctor Who. Harkness was a con-man and scoundrel from the 51st Century. However, he ended up trapped in the 19th century and effectively immortal while traveling with the Doctor and his companion, Rose. Guess there is always a price to be paid, eh? Joking aside, Barrowman continued to play it coy and said, "The fans know me well enough, I'm only going to say it if I mean it and believe it." Would you like to see John Barrowman return to Doctor Who? What am I saying…of course you would! It would totally be awesome to see Peter Capaldi and John Barrowman banter with each other!