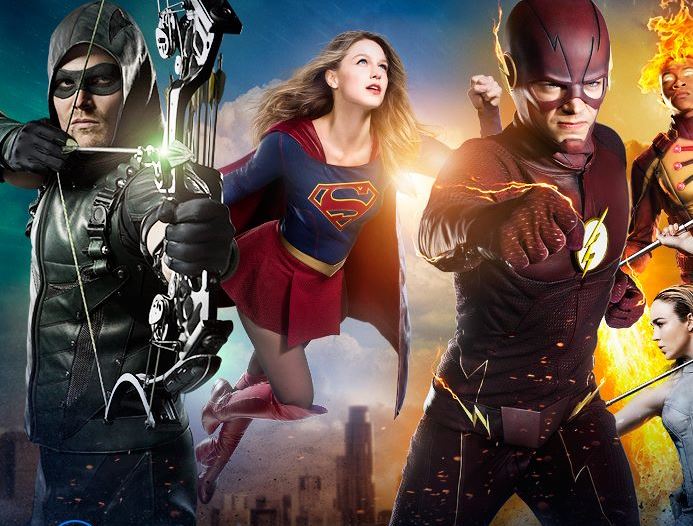 "The CW is the home of the best superhero shows anywhere" says the latest post on the newly created DC on The CW Facebook Page! Yep, the existence of such a page makes complete sense seeing as how The CW is now hosting programming featuring The Flash, Arrow, Legends of Tomorrow, and now…Supergirl. I mean, they're a one-stop, televised superhero…uh…shop! Anyway, the new DC on The CW page released these 2 posters showing the full assemblage of their celluloid, superhero offerings. OBSERVE!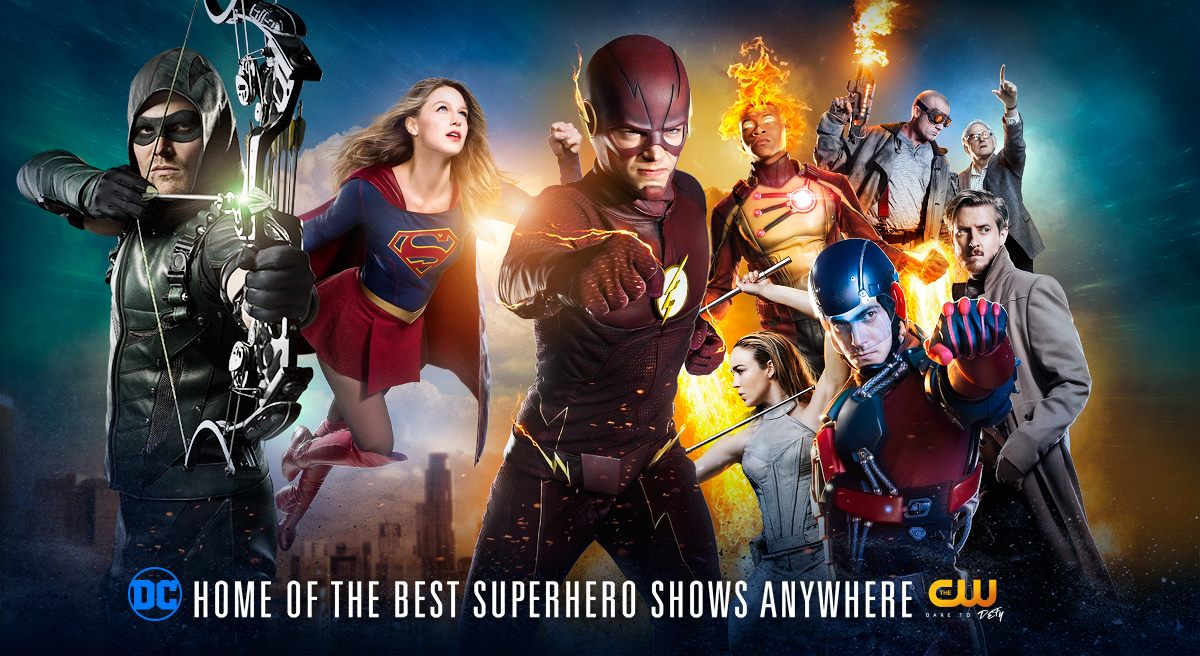 Yes, the designers went a little heavy on the Photoshop, but it's certainly interesting to see all the heroes sharing a singular frame since, y'know, they'll be sharing the same…uh…Multiverse (or universe depending on whether or not Flash's "Flashpoint" event combines Supergirl's universe with the rest of CW/DC proper). And heck, there's the big 4-part crossover occurring over the winter and presumably after Flashpoint, so we should see a lot of these heroes rubbing shoulders, trading scowls or arguing super-science in shared, fantastical locales.
And, if you're wondering when all your favorite DC heroes will continue their multi-season runs or debut their envious Kryptonian-based power sets, click here. However, for a quick reference, I simply pasted the good stuff below.
– The Flash: Tuesday, October 4th at 8pm.
– Arrow: Wednesday, October 5th at 8pm.
– Supergirl: Monday, October 10th at 8pm.
– DC's Legends of Tomorrow: Thursday, October 13th at 8pm.

Enjoy!