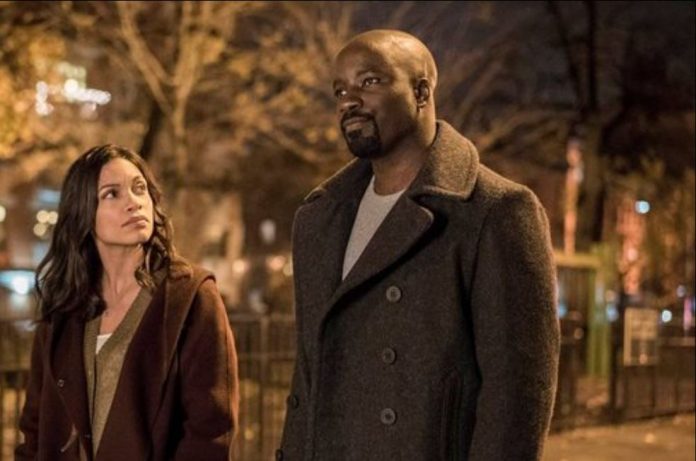 Hot on the diamond-hard heels of today's full length Luke Cage trailer, the Agente de Marvel Facebook page released these new, crystal clear Luke Cage images showing more Luke Cage (Mike Colter), more, always invested Claire Temple (Rosario Dawson), more Cornell Stokes, aka Cottonmouth (Mahershala Ali), more Shades Alvarez (Theo Rossi), and more Mariah Dillard (Alfre Woodard). OBSERVE!
Wait, you missed the trailer? I can help you with that if you're suddenly refusing to click on links.
https://www.youtube.com/watch?v=hfJvnb4H3TE
After a sabotaged experiment leaves him with super-strength and unbreakable skin, Luke Cage becomes a fugitive trying to rebuild his life in modern day Harlem, New York City. But he's soon pulled out of the shadows and must fight a battle for the heart of his city – forcing him to confront a past he tried desperately to bury.
Beating the hell out of you with a bathroom sink, Luke Cage debuts September 30th on Netflix and stars Mike Colter (Luke Cage), Alfre Woodard (Mariah Dillard) Frankie Faison (Pop), Simone Missick (Misty Knight), Theo Rossi (Alvarez), Erik LaRay Harvey (Diamondback), Frank Whaley (Detective Scarfe), and Mahershala Ali (Cornell Stokes).