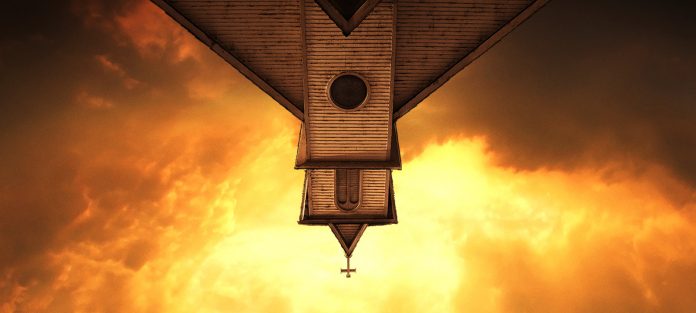 LOOK! For the LOVE OF ALL THAT'S HOLY! You need to get excited for AMC's adaptation of the controversial, Vertigo/Dc comic series, Preacher! Every damn time I post something about it, the article, on average, receives 10 views…but I only trust 5 of them. I'm thinking some of you click them accidentally, and then fall asleep for 10 minutes before waking up, realizing your error, and immediately clicking over to something else. Whatever the case, your collective response is tepid and I'm really, really hoping to enliven it. So, with that in mind, here's a new Preacher trailer courtesy of Chris Hardwick's Instagram page! Thanks, Chris!
So it looks like Hardwick will have a post-Preacher talk show immediately after Preacher's premiere on May 22nd. And yep, it's pretty much like the post-game Walking Dead show, The Talking Dead.

This particular Preacher trailer focuses on the show's preeminent characters, such as Tulip, Cassidy (he's a f***ing Vampire!), Jesse Custer, those 2 clueless cops, the 2 equally clueless agents representing someone nefarious, and some "muscley" fellow with tightly rolled sleeves. Not really sure about him.
C'MON! GET EXCITED!