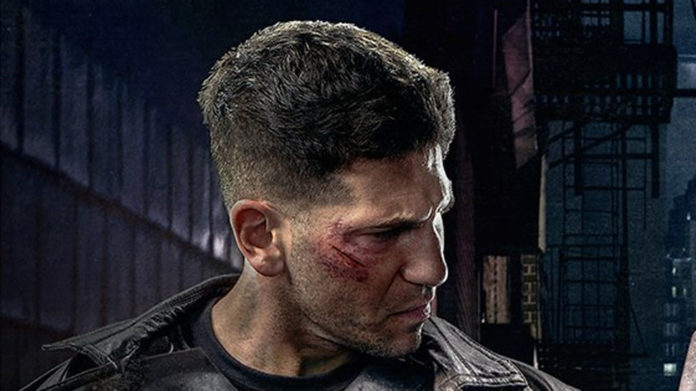 Stop the presses.
Whatever you're doing, I need you to ignore the hell out it and focus your attention on this article right now. It's been a while since the original trailer for The Defenders premiered. Many of the Netflix Marvel characters were confirmed for the upcoming miniseries….except Frank Castle. With The Punisher getting his own show, many assumed there simply wasn't enough room for him. With Jon Bernthal having essentially taken over the 2nd season of Daredevil, perhaps The Defenders didn't need the competition.
All that was thrown out the window today at 2017's San Diego Comic-Con. Why?
Because we got a new Defenders teaser trailer narrated by Stan Lee himself, and it stars Frank Castle. Frank-friggin'-Castle. The Punisher. I'm going to keep saying this because I'm that excited. With dirt on his face and the signature punisher skull on his chest, we see the man himself marching through a hall. And what does he say? "Looks like I got here just in time." Yes, you did, Frank. Yes, you did.
https://twitter.com/moraIesmiles/status/888028188781142016
If you're just as excited as I am, The Defenders comes out August 18th on Netflix. That's right, we are less than a month away from one of the most anticipated Marvel premieres. The miniseries will be eight episodes long and could not come soon enough.
The Defenders debuts on August 18th, 2017, starring Charlie Cox as Daredevil, Krysten Ritter as Jessica Jones, Finn Jones as Iron Fist, Mike Colter as Luke Cage, Rosario Dawson as Claire Temple, Deborah Ann Woll as Karen Page, Simone Missick as the absolutely stunning in EVERY WAY Misty Knight, Elodie Yung as Elektra, Scott Glenn as the returning, cantankerous Stick, Elden Henson as Foggy Nelson, and Sigourney Weaver as….Alexandra.