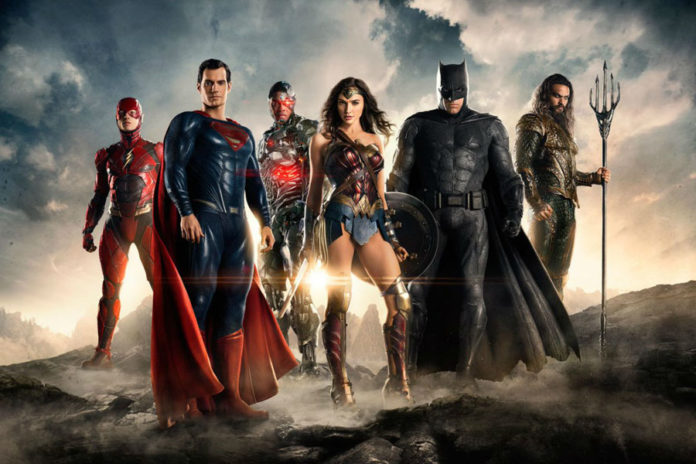 10 Events That Will Shake the Geek World in 2017!
These past five years or so, geeks have ruled the world, and that reign will continue in 2017. In the coming year, there are more sci-fi, fantasy, comic book, and horror events coming than you can shake a lightsaber at. It seems that every month is loaded with enough geek goodies to choke a Taun Taun, and we have your handy guide to the most seismic, the most orgasmic, the most mind-blowing events of the New Year right here. So, get ready kids — 2017 is going to blow your socks off. And hopefully, you buy those socks right here at Superherostuff.com.
Sugar, Oh Honey, Honey: A Year of Archie
Who ever thought that Archie Comics would be producing one of the most diverse and innovative line of comics in the world? Yes sir, what was once a company devoted to predictability and a saccharine house style has now become the place to be for cutting edge humor and modern team drama. Thanks to writers like Mark Waid on Archie and Chip Zdarsky on Jughead, Archie Comics has become anything but predictable.
With new series continuing for Reggie, Betty and Veronica, and Josie and the Pussycats, 2017 promises to be a rocking year for all things Archie. Plus, the new Riverdale series on CW (brought to you by Greg Berlanti, the producer responsible for the DC CW explosion) promises to show the world this new era of Archie greatness.
A Year of Gods and Monsters:
Superheroes won't be ruling cinemas alone in 2017. Monsters are coming in a big, bad way, and not just any monsters. In 2017, some of the greatest monsters that ever-terrified darkened theaters will return. First, there is the return of King Kong, in Kong: Skull Island, an ultra-violent take on the gorilla legend. Forget "Twas beauty that killed the beast" and the traditional Kong tale told again and again; Skull Island looks like the monster mash kaiju fans have been begging for as the creature introduced in this film is set to crossover with the Godzilla franchise in the near future.
Universal will be introducing its shared universe of classic monsters with The Mummy. Starring Tom Cruise, this latest Mummy feature seems big, brash, and unrelenting. Universal Pictures isn't just attempting to reboot its dormant Mummy franchise, it's also trying to kick-start a whole universe of monsters as Frankenstein, Dracula, Wolfman, Invisible Man, and Bride of Frankenstein are all promised in the coming years.
The xenomorph from Aliens are set to return in Ridley Scott's Alien: Covenant as Scott attempts to follow up Prometheus with more deep space terrors.
Plus, Stephen King's Pennywise the Clown will make his fearsome film debut in It. If the It film takes off like it should, I see no reason that Pennywise can't join the likes of Freddy, Jason, and Michael Myers as a modern-day monster legend.
So, we have Kong, maybe a bit of Godzilla, Aliens, a murderous sewer clown, and a whole universe of classic monsters led by the Mummy. It sounds like Hollywood is committing to making monsters a huge part of the cinematic story told in 2017. Kong: Skull Island hits March 10th. The Mummy casts its ancient spell on June 9th, 2017. Aliens: Covenant will chest burst its way into theaters May 19th, 2017, and the dead lights of It will shine into movie houses September 8th, 2017.
DC's Revolution Continues to Be Televised
You know the shows. The Flash, Arrow, Supergirl, DC's Legends of Tomorrow, and Gotham, along with non-DCU properties like iZombie, Lucifer, and Preacher, are all set to return in 2017. Can you imagine living in a world with that many hit DC shows? DC Comics should be very proud of its TV output as all the aforementioned series continue to spread DC's legacy week after week. We don't know if any new shows will be added to DC's TV slate in fall 2017, but we do know that all these shows have continued to delight and surprise fans across the world.
Over on Supergirl, we have the mystery of Mon-El to unravel as well as the promised debut of Mister Mxyzptlk. On The Flash, there will be the continued war with Savitar and the ominous fate of Iris West. On Arrow, the identity of Prometheus still needs to be unraveled. And on Legends, the Legion of Doom continues to form and plot. Add to these sagas the other shows and you have a year where one can watch only DC shows and have the genre itch fully scratched. And let's not forget the first DC superhero sitcom Powerless hitting NBC early in 2017.
Defenders Assemble on Netflix
It's been long promised. Since Marvel's Daredevil season one, fans have awaited the gathering of Marvel's Netflix heroes. Daredevil, Jessica Jones, Luke Cage, Iron Fist, and perhaps Patsy Walker, Misty Knight, Colleen Wing, Elektra, and the Punisher will gather as Marvel's Defenders in the biggest Netflix event in — well — ever.
https://www.youtube.com/watch?v=wBZtM8q2Z1g
Sigourney Weaver is set to play the villain in this streaming event series but the rest of the coming Defenders series is shrouded in secrecy.  What is for certain is that Marvel has been increasing the quality of each subsequent Netflix series, so this climactic gathering of street-level champions should send shockwaves through the comic book world.
If all this isn't big enough, don't forget that Iron Fist, Punisher, and maybe Jessica Jones will all be getting individual Netflix shows in 2017. But none will be bigger than the gathering of flawed, street heroes in Marvel's Defenders, a series that should live up to the years of hype. The Defenders should be hitting Netflix spring or summer 2017.
Robots and Dragons: HBO Delivers the Genre Goods
In 2016, HBO proved that when it does genre, it changes the entertainment world. Westworld became a huge hit and brought intelligent and dramatic sci-fi TV to the next level. In 2017, Westworld will return to challenge audience and genre expectation.
And of course, the eight-thousand-pound dragon in the room, Game of Thrones, will return for a shortened seventh season. Remember, the show has lapped the books so we are in a new era of Thrones goodness. Every moment, every revelation, every heart-wrenching death will be new to both book and TV fans as Game of Thrones barrels towards a long-awaited conclusion.
Both Westworld and Game of Thrones brought genre TV to a new era of excellence and it will be a blast to watch HBO build on that in 2017.
Spidey Swings Home: The True Beginning of the Marvel/Sony Marriage
Yeah, Marvel Studios will be delivering two of its own films to eager fans, but the studio that changed Hollywood will also be teaming up with Sony Pictures to bring Peter Parker- home. Spider-Man: Homecoming will be the first film of the Marvel/Sony Spider-marriage as both studios tag team to make sure that Spider-Man becomes a leading superhero franchise once again.
Finally, fans will witness Marvel work its creative magic on its flagship property as Spider-Man becomes even more deeply ingrained in the Marvel Cinematic Universe. I mean, you have a high school age Spidey, Michael Keaton as the Vulture, the film debut of traditional Miles Morales pal Ganke, and the first chapter of a new Spider-Man film series that will see the Wall Crawler firmly entrenched in the Marvel Universe. Spider-Man meets Iron Man? Hell yeah, son!
Most of all, this film brings Marvel's number one son back home where he belongs as the Marvel Universe gets one character bigger. We saw a hint of the wonders Marvel will weave with Spidey in Captain America: Civil War, but that was just an appetizer; the main arachnid event starts this summer when Spider-Man: Homecoming and a whole world of Spider goodness hits theaters on July 7th, 2017.
Watchmen in the DCU and Rebirth Continues
Comic book wise, DC Comics had its biggest year in a long time in 2016. With DC Rebirth, writer Geoff Johns rekindled the magic that was lying dormant after the New 52 and brought back many characters and concepts that have been missing from the DCU since 2011's reboot. Suddenly, Wally West, the original Teen Titans, the Legion of Super-Heroes, and the Justice Society were back along with the histories and relationships that made the DCU one of the most beloved shared universes in the history of fiction.
But in DC Rebirth, DC and Johns hit us with the unthinkable. As the first Rebirth story came to a close, it seemed as if The Watchmen were suddenly part of the DC Universe proper. DC and Johns just let that delicious and controversial tease sit there in 2016, but it seems like we will be getting answers to this Watchmen mystery in 2017. Will Alan Moore's genre-changing team and concepts be merging with the legends of the DC Universe? We're going to find out this year, and if the answers are anything like Rebirth itself, it's going to be powerful and unforgettable. No one quite knows when the Watchmen will pop up again in DC Comics, but when they do, it will be huge.
Hooked on a Ragnarok: Marvel Films 2017
Like every year so far this decade, Marvel will be hitting fans with some cinematic majesty in 2017. This year, Kevin Feige and his team of blockbuster architects will be delivering two very different flavors of superhero action.
First, there's the inevitable Guardians of the Galaxy: Vol. 2, a film that promises to reveal the secrets of Peter Quill's father and sell eight zillion dollars in Baby Groot merchandise. Seriously though, the first Guardians film changed the way people look at the superhero genre and the whole "Hooked on a Feeling" creative team, led by director James Gunn. is back to gift fans with Marvel's next installment of the unlikeliest sci-fi success story of them all. Come on, we're all superhero junkies here; did you ever think Rocket freakin' Raccoon and Drax the Destroyer would become billion-dollar film properties?
In addition to Guardians, fans have the next installment of Thor to look forward to. It's been awhile since fans have seen the Son of Odin do his thing on the big screen, but Thor: Ragnarok may be Marvel's biggest film yet. With elements of "Planet Hulk," the return of Loki, and the promise of a cosmic epic buddy flick, Ragnarok looks and sounds like it will be the most heavy metal film of all time. Fans have been begging for "Planet Hulk" since Banner first went green on screen and now Marvel is about to mash that long-demanded classic in with the end time of the gods. No doubt, Ragnarok will rock and Marvel will have another year of creative and financial success. Guardians of the Galaxy Vol. 2 launches on May 5th, 2017 while Thor: Ragnarok will pummel your mortal brains on November 3rd, 2017.
Hoo-Rey: Star Wars Episode VIII and Answers
Rogue One: A Star Wars Story just proved that fans are hungrier than ever for Star Wars, and 2017 will see the next chapter in the core Star Wars saga of films. This time, the Star Wars baton will be passed to director Rian Johnson (Looper) who will have the distinct responsibility to (hopefully) reveal the secrets that J..J Abrams teased in The Force Awakens. Who are Rey's parents, why did Fin go rogue from the First Order, who is Supreme Leader Snoke, where did Maz Kanata find Luke Skywalker's lightsaber, and what will Luke say to Rey on that island? All these questions may be answered in the yet unnamed Star Wars: Episode 8, but just the promise of more Rey, Finn, Poe, Kylo Ren, and BB-8 makes us desperate to hit the fast-forward button to December 2017 so all the secrets of the Star Wars Universe can be revealed on December 15th, 2017.
It's About Damn Time: Wonder Woman and the Justice League
There can be no doubt, that after three-quarters of a century, Wonder Woman is the most important superhero to never star in her own film. Well, that's all about to change because 2017 will see Wonder Woman hit theaters — and the movie looks fantastic. Set in World War I, Wonder Woman looks to be the classiest and most powerful installment of the DC Cinematic Universe yet. Starring Gal Gadot, Wonder Woman looks to be a fan-pleaser and may be just the film to propel the DC Cinematic Universe to the next level. Plus, Wonder Woman is the first female-led superhero film in the modern era, and it's about damn time.
And if one blockbuster starring Wonder Woman isn't enough, the Amazing Amazon will also be front and center in Justice League. Fans have been dreaming of both DC projects forever, and 2017 will be the year where DC film dreams come true. Wonder Woman hits on June 2nd, 2017 while Justice League hits on November 17th, 2017.