Remember when we told you all about DC's new Vertigo-flavored imprint, Young Animal? Well, click the link for a quick refresher. Back? Good. Anyway, yes, Young Animal will be debuting several beautifully subversive comic book series under the direction of acclaimed creator, Gerard Way. The initial batch of mature, intelligently crafted books includes Doom Patrol, Shade the Changing Girl, Mother Panic and Cave Carson Has a Cybernetic Eye. Recently, Young Animal's Gerard Way posted a significant amount of additional details including 5 new pieces of art, and some informative insights regarding his collaboration with the writers and artists of these particular series.
Doom Patrol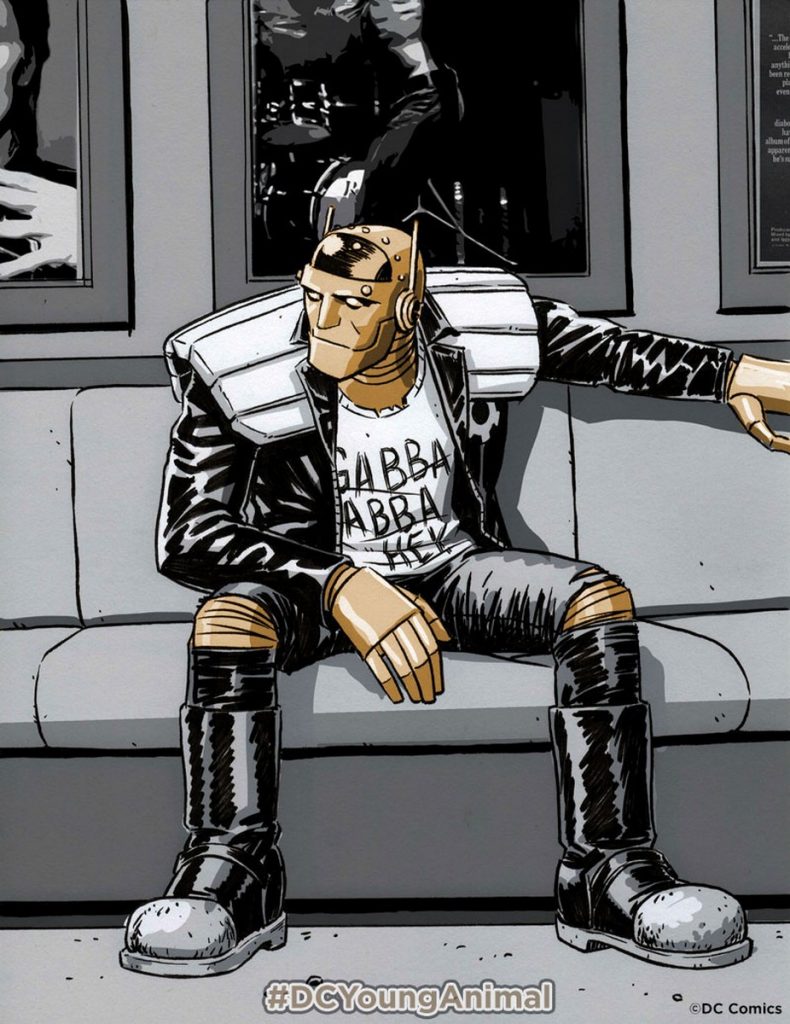 Way- "The first image is a shot of Cliff Steele, a.k.a. Robotman. This is the first image Nick Derington created for fun, and we (myself and the editorial team) were so moved by it that I knew we needed to start working together immediately. There is something about Cliff sitting there and looking off, thinking to himself, that captures some of the energy we were going for. I'm also a sucker for Cliff's costume from Grant Morrison and Richard Case's run."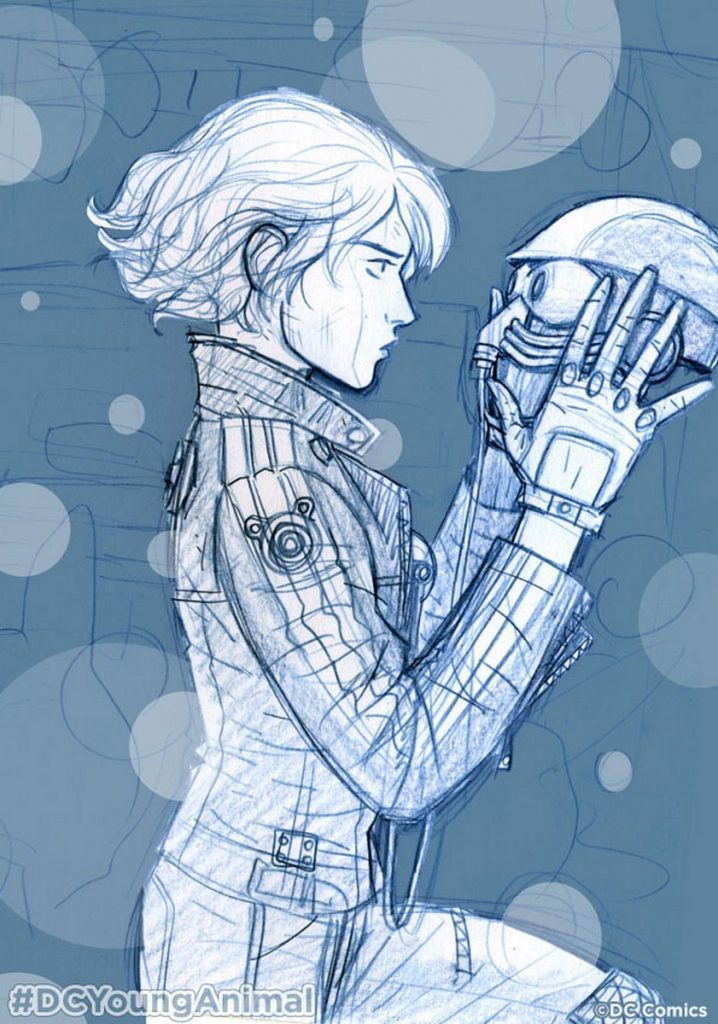 Way- "I don't want to give away too much about her, but some of you might notice the costume was inspired by Black Sabbath (Black Sabbath has been really important to my personal creative process for DP), Sigourney Weaver in Alien, and other inspirations like Starlight Express (!). Some may also notice that the costume appeared on an image Becky Cloonan created for the original DC pitch years ago based on my initial designs (which I will share one day). The character has since changed drastically. My first stab at DOOM PATROL involved a very cynical character that I didn't feel like writing anymore—the whole take was fun but it wasn't what I had in mind years later. Casey Brinke is who I want to write—as you mature, you change as a person and as a writer. The ambulance from the original pitch remains, though. Nick and I spent a bit of time creating her and Nick spent a lot of time drawing her—shaping her—so that when the writer starts scripting, the artist can start to hear the character's voice, and then the character develops even more once the artist brings them to life on the page."
Shade the Changing Girl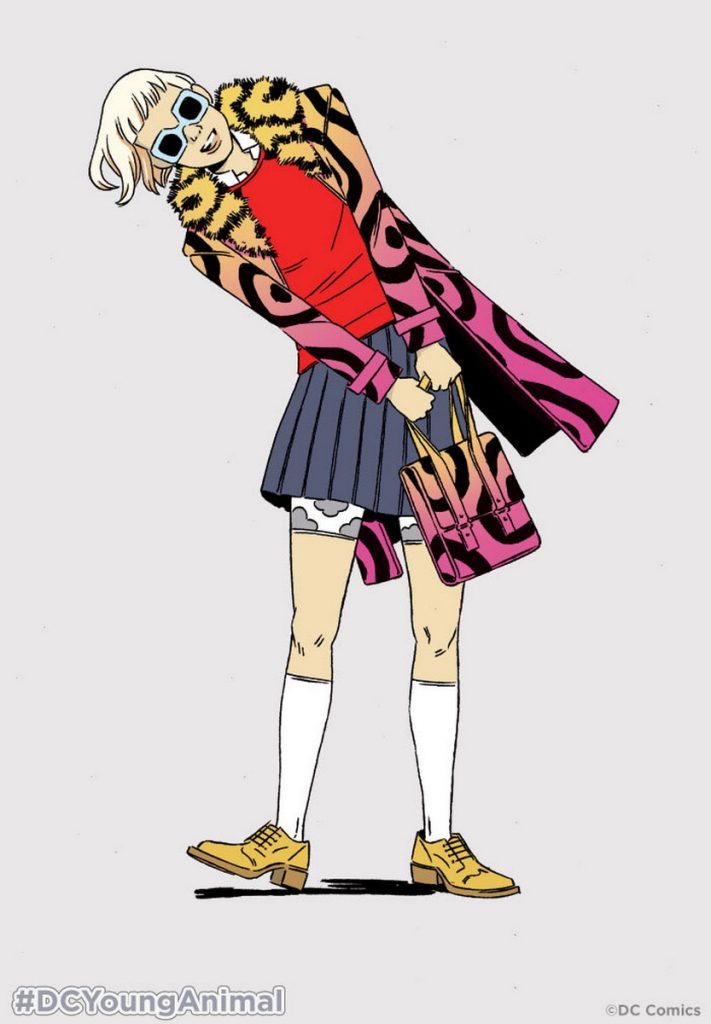 Way– "Cecil Castellucci and I started working together very early, and we shaped Shade, with Cecil doing most of the heavy lifting after I told her my initial concept. I fell in love with Cecil's writing immediately—it has a visceral and dangerous quality to it—very raw, emotional, and wildly imaginative. Her first issue of SHADE is a knockout."

Cave Carson Has a Cybernetic Eye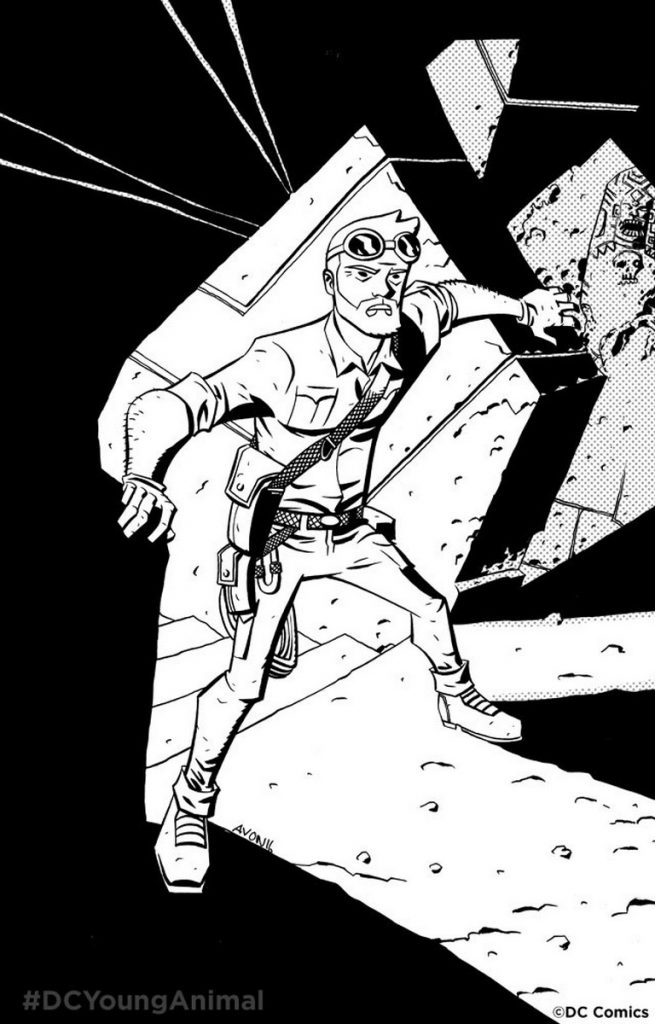 Way- "I am also a fan of his writing, and always have been—Jon has published comics of his own as a writer and an artist. He took to Cave Carson right away, as I knew he would, and we started to develop a "season" of CAVE CARSON. We laugh a lot, just like we made each other laugh back when we met during a comedy writing course at the School of Visual Arts in NYC. CAVE creates a warm place in my heart—it is an adventure series, sure, but it is also very human."

Mother Panic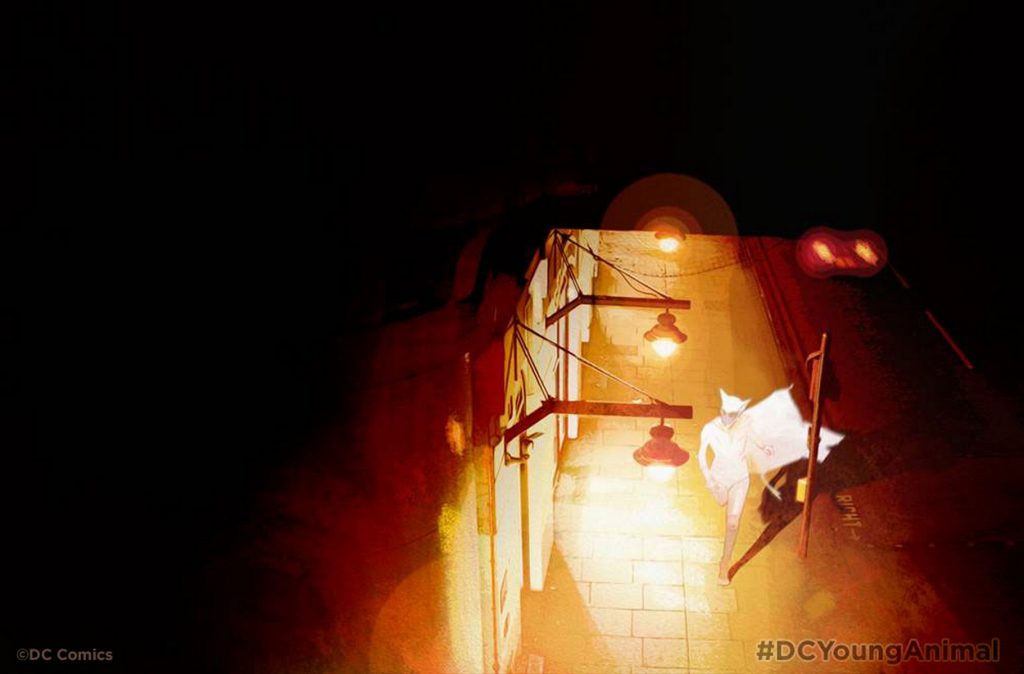 Way- "But Mother Panic is something different altogether. Even though Bruce Wayne is a famous person, I could bring things from my personal experience as a musician into the character of Violet Paige, a.k.a. Mother Panic, filtering these elements through a different lens: the red carpets, the galas, the weirdos you meet, the fame and the negativity, addiction, misery, combat. Tommy and I created a character that saw a very different Gotham, and we found a whole other world to explore in Gotham—the underbelly of Gotham's wealthy and famous, the secret things that happen, the secret world. Tommy began designing the character using only some of my crude ballpoint pen notebook scribbles of the character. Mother is still a work in progress, but Tommy blows me away with every design."
Get ready for Young Animal! RAAAARRR!!!!