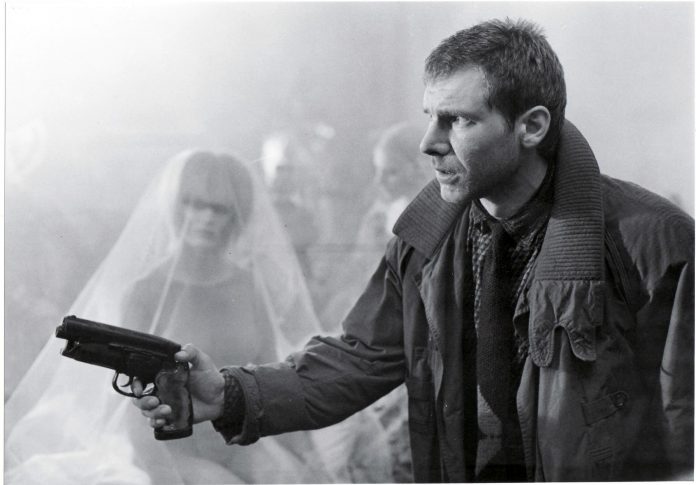 Alcon Entertainment and Warner Brothers recently shared the name of their Blade Runner sequel: on October 6th, get ready for Blade Runner 2049.
Occurring several decades after the 1982 original, Blade Runner 2049 features Harrison Ford reprising the role of Replicant Hunter Rick Deckard, presumably training an up and coming Blade Runner played by Ryan Gosling.
Directed by Ridley Scott, the original Blade Runner occurred in the year 2019, focusing on "legendary" Blade Runner Rick Deckard eschewing retirement in order to bag four sentient androids –Replicants– who returned to Earth illegally. Yep, if you're a robot capable of forming thoughts, opinions, and an actual personality, a Blade Runner will hunt you down and dutifully diminish your functionality.
Written by Hampton Fancher and Michael Green, the film succeeds the initial story by Fancher and David Peoples based on Philip K. Dick's novel "Do Androids Dream of Electric Sheep?"
With production underway since July, and August's casting of Jared Leto, I'm sure we'll be hearing more about the plot and characters in the very near future.
Directed by Denis Villeneuve, Blade Runner 2 Debuts October 6th, 2017, starring Harrison Ford, Ryan Gosling, Jared Leto, Lennie James, David Dastmalchian, Hiam Abbass, Barkhad Abdi, Mackenzie Davis, Carla Juri, Sylvia Hoeks, Ana de Armas, and Dave Bautista.