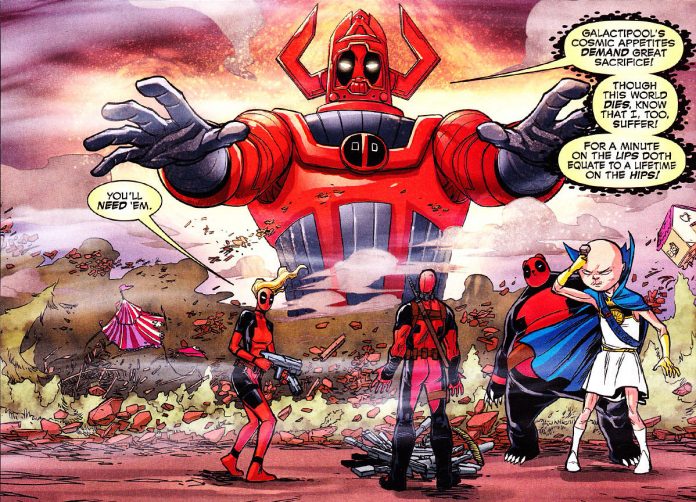 Yes, it was pretty much understood by you, me, and your dependably slobbery Dachshund, Alex, that Deadpool 2 was in the bag with production prepped and scheduled. This information was solid and remains so, but I suppose it just wasn't official enough. Well, now it's official. During the 20th Century Fox presentation at this year's CinemaCon celebration, the studio exuberantly declared, 'Deadpool 2 confirmed!'
And to assuage any doubt regarding the sequel's quality, Director Tim Miller, screenwriters Rhett Reese & Paul Wernick and Ryan Reynolds were all confirmed as returning. Any other confirmations worth mentioning? I mean, Deadpool did directly address the inclusion of his famous, time-traveling, comic book compatriot in the post-credits scene from what I'm calling Deadpool 1. So…will Cable actually be in Deadpool 2?  Yes, Cable will be in Deadpool 2! Now, this litany of confirmations DID NOT include the name of the actor portraying the roguish, Summers-clan descendant, but we have some very, VERY strong opinions on the matter.
If we're talking guest-stars, I have a few additional suggestions:
1. Galactus
2. The Stranger
3. The In-Betweener
4. Deadpool's Zombie Head
5. The Silver Surfer
6. The Great Lakes Avengers
7. Squirrel Girl
8. The Impossible Man
Ready for Deadpool 2? Good, because we're ready for Deadpool 2. In fact, we were ready for Deadpool 2 thirty-five seconds after Deadpool 1.