Is This the Villain in Justice League Part One? Good Grief.
When the Justice League is finally united, they're going to need a worthy adversary. You don't combine the forces of these legendary comic heroes like Batman and Wonder Woman without bringing someone on board who can rain destruction the likes of which we've never seen before (well… at least more destruction than Man of Steel).
It just seemed that the ending of Batman V Superman opened the door for Darkseid to step into the role of next major antagonist. However, new rumors swirling about believe that's not the case. In fact, the apparent next obstacle for the Justice League is someone who is… "Born to be Wild"! It's Steppenwolf. Maybe.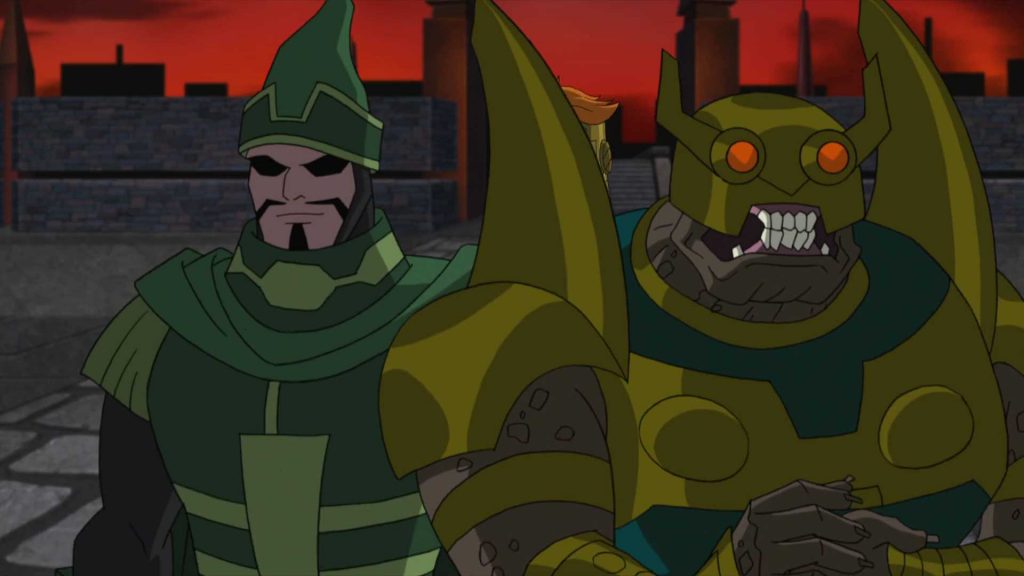 Birth.Movies.Death claims that the uncle of Darkseid will show up in the first Justice League installment, complete with an army of Parademons. The report also says we already saw our first glimpse of  Steppenwolf as part of a deleted scene released shortly after the movie's debut; it was Steppenwolf who was showing off a trio of Mother Boxes to Lex Luthor in a Kryptonian hologram.
At first glance, there's a reason to dispute the rumor… mainly since the depiction of Steppenwolf in BVS doesn't have a strong resemblance to the comic book counterpart. Birth.Movies.Death counters that argument by discussing Steppenwolf's role in the DC's "New 52." That version features the same horned helmet and even involves a story with him invading Earth. So perhaps that is where Zack Snyder will draw his inspiration from.
He could be a fun foe for the startup Justice League… especially if this is the secretive role for Willem Dafoe (he joined the cast last month). Besides his super-strength and speed, Steppenwolf is also a skilled General, who clearly will have no problem leading an Apokolips army. He even wields an electro-axe, so just imagine that going up against Wonder Woman's Lasso of Truth. If the rumors are true, Steppenwolf won't be the sexiest choice, but will serve as a nice bridge to Darkseid.
Don't think Darkseid will be watching Justice League Part I from the sidelines. He is still rumored to make an appearance, just at the end of the movie, and probably at a time when the Justice League has already dispatched Steppenwolf (thanks to a resurrected Superman). That's not a spoiler… it's just clearly going to happen.
Production has already commenced on Justice League Part I. Warner Brothers has softly reined in Zack Snyder by giving Executive Producer duties to Ben Affleck. Perhaps that can help the team-up movie garner a better reception than BVS did earlier this year.
Justice League Part I will be released on November 17th, 2017. Ben Affleck, Gal Gadot and Henry Cavill will return to their roles of Batman, Wonder Woman and Superman. Joining the Justice League will be Ray Fisher (Cyborg), Ezra Miller (Flash) and Jason Momoa (Aquaman).