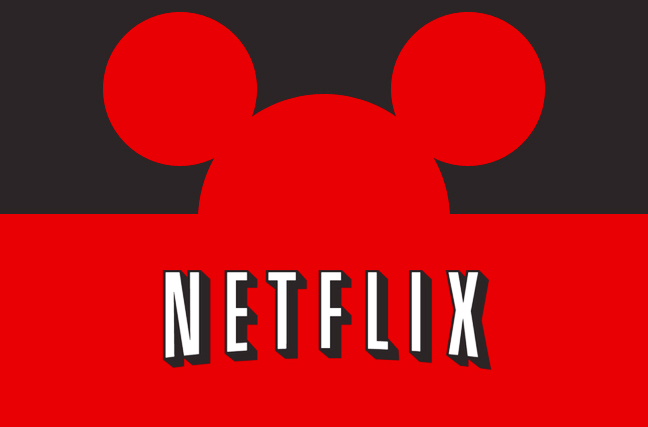 If you do not already spend hours of your life binge watching the almost infinite number of streaming TV shows and movies on Netflix, you might be soon enough. If you like films such as Captain America: Civil War, Zootopia, The Jungle Book, and Star Wars: The Force Awakens, you may want to add another monthly expense to your list. It turns out that, four years ago, Netflix and Disney signed one of the greatest deals for themselves and for comic book fans, and this September the deal will finally take effect; Netflix will be the exclusive video streaming source for Disney, Marvel, Lucasfilm, and Pixar movies.
So what exactly does this mean?
Well, according to a slightly smug blog post by Ted Sarandos, the man behind Netflix's content, the streaming service will have sole access to Disney's movies as long as they keep paying millions. Soon, streaming competitors like Hulu and Amazon Prime will never even touch them, making Netflix the only home for Disney films and inevitably bringing thousands of new members to the service. Even premium movie channels such as HBO, Starz, and Showtime will have to wait in line behind Netflix, getting access to the films much, much later; possibly too late.
When can I expect to see my favorites on Netflix?
The amount of time cannot be absolutely determined, but the order of events can! From here on out, Disney movies will go into theaters, come out on Blu-Ray and DVD, and after some time, appear on Netflix for all to stream. Only time will tell until we can predict when our heroes will be streaming. Ideally, we will start seeing Disney films on Netflix around the same time we would normally see them on premium channels like HBO, shortly after their release on DVD.
With the biggest movies of the year in their roster, especially those from Marvel and Lucasfilm, Netflix is about to corner the entire streaming market. If you're not already a member, will Netflix be taking your money this September? Let us know what you think in the comments below!