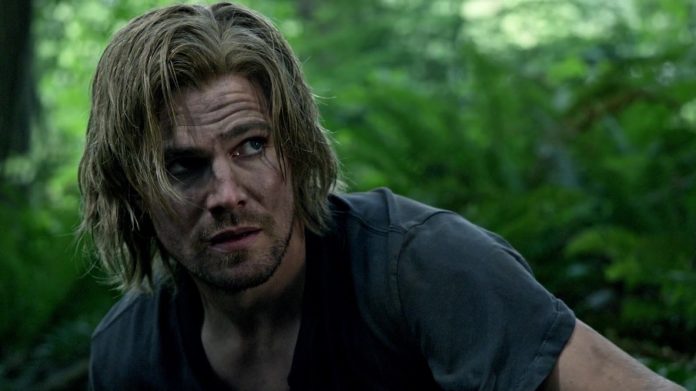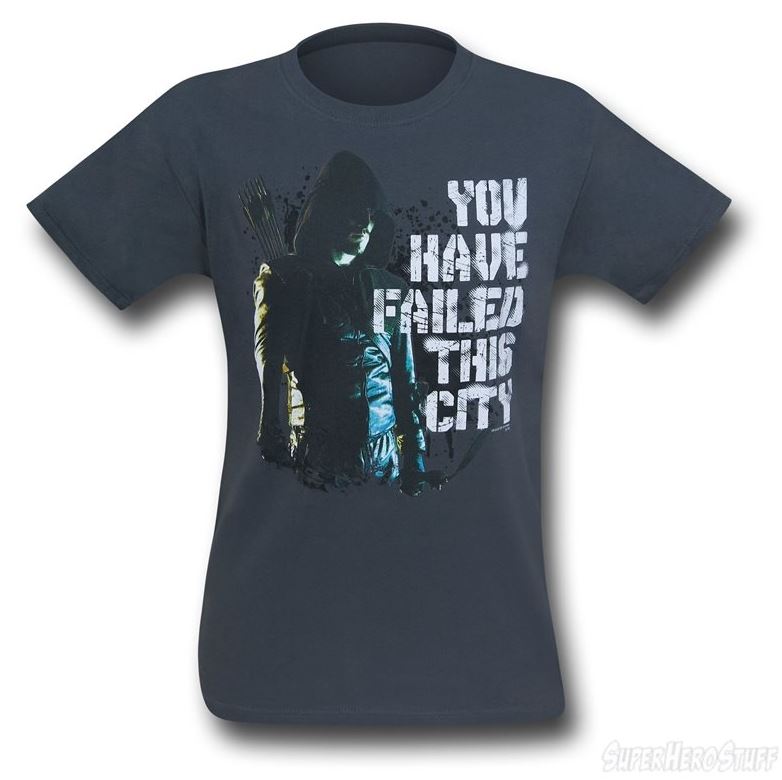 These days, The CW series Arrow has a lot to celebrate: the 5th season is currently airing, last week's Dominator-themed crossover put a boost in their ratings, and now they have passed 100 episodes. Even the current storyline is an improvement from recent seasons! Yet in the midst of celebration, Arrow's executive producer, Marc Guggenheim, took time last week with Entertainment Weekly and TV Line to reflect on the mistakes he feels the show made throughout those hundred episodes, spanning across 4.5 seasons in the past four years.
Regret One: Flashbacks (But It's Not What You Think)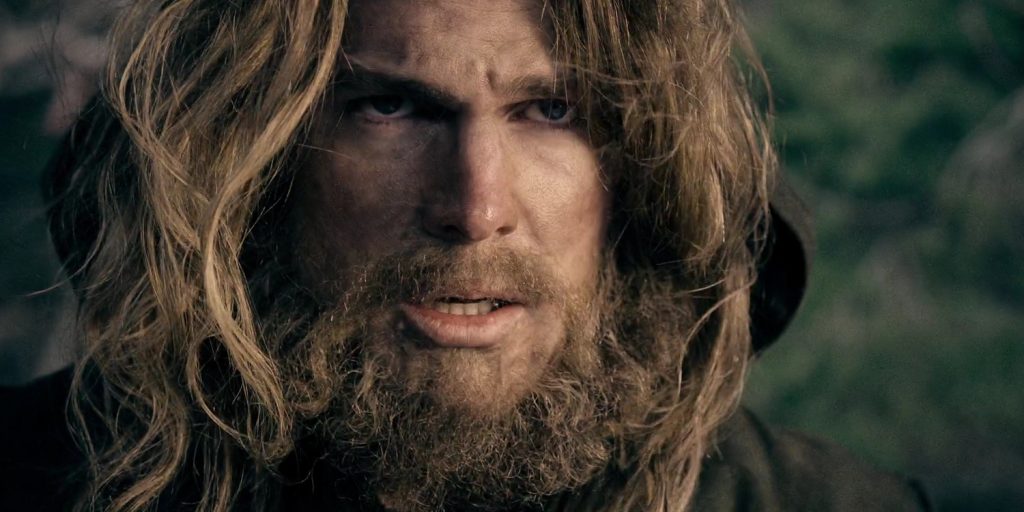 Before the Arrowverse became the highly populated, intertwined universe it is today — through four shows, airing four nights a week — there was once just Arrow, a solitary series chronicling the life of Oliver Queen, who had finally come home to save his city as a vigilante. Slowly, the show began to grow, encompassing more characters from DC Comics. One of the first to appear alongside the Green Arrow was Huntress, a fan-favorite, unpredictable hero. At the time, the idea of another hero joining the universe was exciting; now, it's just any other week watching The CW. However, the character's introduction was not where Guggenheim had an issue:
When asked by TV Line regarding what he could have done differently, Guggenheim stated, "I would say 107 — the episode that introduced Jessica De Gouw as the Huntress — didn't work, like, at all. I don't want to imply that it is anything related to her or even that character, but the story just didn't gel well. We were still finding the show, experimenting with, 'Let's trying doing an episode without flashbacks'…. I felt like bungling that introduction was a real missed opportunity for us."  
While the Arrow fanbase has grown… well… "tired" of flashbacks — to put it nicely — Guggenheim regrets leaving them out! However, to put this statement into context, Arrow fans must remember that during the first season, and even the second season, flashbacks played a large role in show, and almost a selling point. Four years ago, these flashbacks were new and interesting, helping us to understand how Oliver had transformed. Now, they have entirely worn out their welcome.
Regret Two: Olicity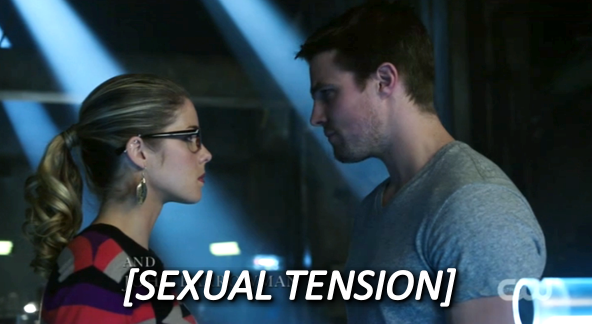 The scourge of season 4, "Olicity" (a.k.a. Oliver and Felicity as a couple), was hated almost universally by fans. Sure, we thought it was cute in season 2 and even in season 3, but by the time the fourth season came around, fans were done with how the relationship had changed both Oliver and especially Felicity as characters. However, Arrow fans can find solace in knowing they were not the only ones disappointed with Olicity:
While speaking to the EW, Guggenheim opened up about Olicity, stating, "I'd say probably my biggest regret is I wish we had allowed the Oliver-Felicity storyline in season 4 to unfold at a more natural pace. We had set these tentpoles at the beginning of the season, and we were a bit too rigorous on how we hit them. That was a case where the planning overtook the storytelling. We didn't do things as naturally and as elegantly as we should have." 
For many sore Arrow fans, such a statement will mean nothing. Guggenheim does not regret the idea of Olicity, just the way it played out. However, if it had been done more naturally, perhaps there would not be a present hatred toward the idea of Olicity. Unfortunately — unless Barry decides to alter the timeline AGAIN — we will never know.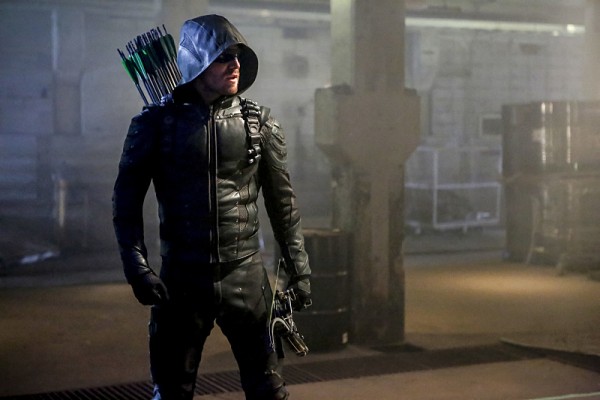 Despite these missteps, Arrow is on its way back! The 100th episode was a wonderful milestone, capturing the best of the show and celebrating it. If you gave up during season 4 like I did, it may finally be time for you to come home. You may love The Flash, Supergirl, and even the Legends of Tomorrow more, but Arrow will always be the foundation for The CW. And now, that foundation appears to be solid again.
Be sure to check back with The Source for more updates on Arrow and other superhero news and reviews!