Marvel has taken us from the city of New York, to the jungles of Wakanda, to the edge of the galaxy. Now, it seems like the perfect time to bring us to a place we haven't seen before in the Marvel Cinematic Universe: the deep depths of the oceans, which hold the lost city of Atlantis.
That's right; signs are pointing to Namor the Sub-Mariner making his MCU debut, sooner rather than later.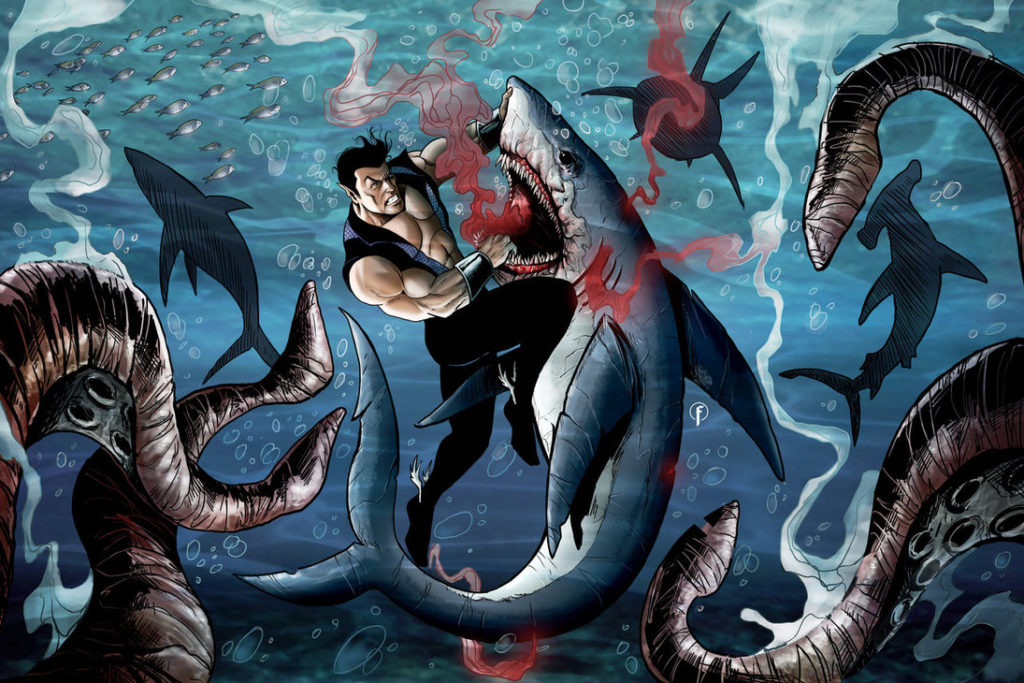 The first shot fired on the Namor news came from island movie outlet Reel News Hawaii. In a tweet, they talked about the popularity of their island, saying both DC and Marvel would be shooting movies at the 50th state. While everyone knew Aquaman was beginning production soon, it was shocking that the casually mentioned Marvel character was none other than Sub-Mariner himself.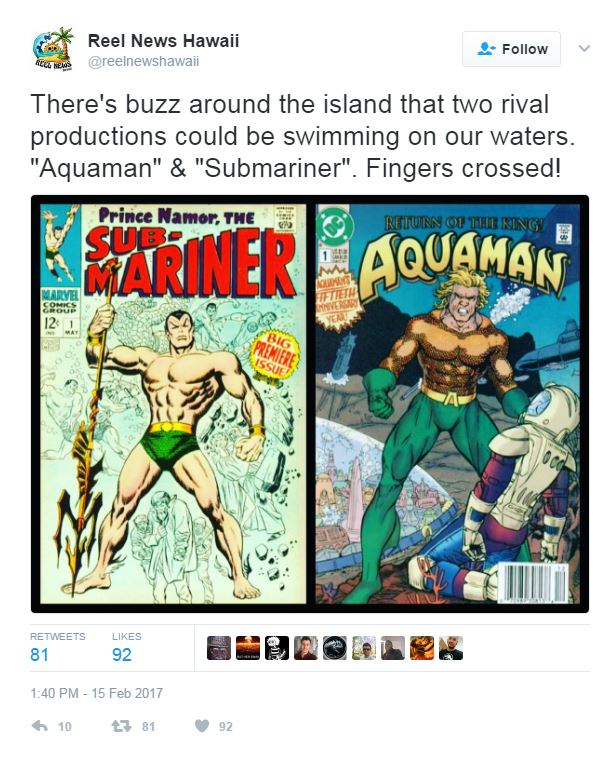 Could Marvel secretly be creating a Namor movie? Typically, when they reveal a new character, it's at some big event like D-23 or Comic-Con. Being one of the oldest characters in comic book lore, Namor is deserving of that kind of public celebration. For a Hawaiian movie news site to be the ones breaking the news, it seems a little… odd. This makes you wonder if Namor is really getting his "own" feature.
Remember that whole Inhumans television show? Well, that is expected to begin production soon (Guess where? Hawaii!). The first two episodes are going to be an IMAX event and released in theaters nationwide. What if for those first two episodes, they introduce a well-established character to spark more buzz for the show? Simply put, Namor should be part of The Inhumans debut episode to help boost ticket sales and get the show off to a good start. Plus, they could introduce Namor to the MCU fans, then eventually spin him off onto his own show or bring him up to the majors by giving him his own movie.
The idea of putting Namor in The Inhumans show also solves one of the biggest problems Marvel has with the character. Namor has been known as "The First Mutant" (even though he's technically more of a hybrid thanks to his human father). However, the word "Mutant" belongs to the X-Men, and more importantly, 20th Century Fox. Even though Namor doesn't fall under the X-Men category (his rights are a joint effort with Universal/Marvel… maybe… it's not really clear), he can no longer be called a Mutant in the MCU (remember, Quicksilver and Scarlet Witch are "enhanced"). While having his MCU version become an Inhuman may seem like a cop out, it's better to have an Inhuman-ified Namor, than no Namor at all.
Now, this is normally the time when I'd throw up three to five actors who should play The Submariner; Brian Tee was someone who threw his name out there a while back. While he would be an excellent choice, there really is only one person who should be offered this role. The best part? He's already game.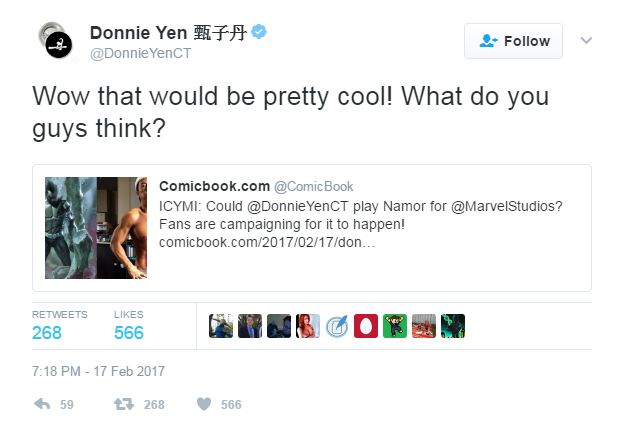 That's right. Donnie Yen is interested in playing Namor. Sure, I could throw other names out there, but why bother? Yen is red hot after his amazing performance of Chirrut Imwe in Rogue One. He's also a megastar in China (a market Marvel and Disney are always interested in). Yen as Namor makes so much sense, it's amazing that it hasn't happened already. If Namor is, in fact, in the cards for The Inhumans' first two episodes, why not let Yen play the role? Then, as fanfare builds, include the character in either of the forthcoming Avengers movie, or even a Namor solo movie.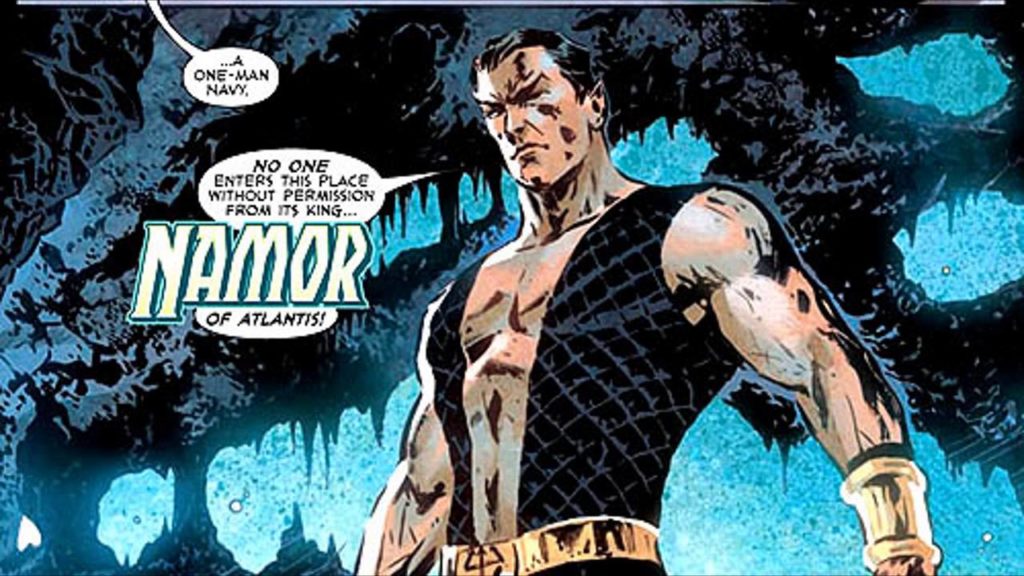 The addition of Namor in an Inhumans show makes a lot of sense. The Submariner and Black Bolt have a long history together, and having both of them in the MCU leaves the door wide open for an Illuminati story.
Soon, Chris Evans and Robert Downey Jr will be leaving their Marvel roles behind, and other characters are going to have to carry the MCU banner. We're getting Captain Marvel, Black Panther and Doctor Strange, but they don't have to be the only ones. We know we're getting Black Bolt this summer. Perhaps his aquatic friend Namor will also join up, giving us another Marvel hero worth caring about on the big screen.