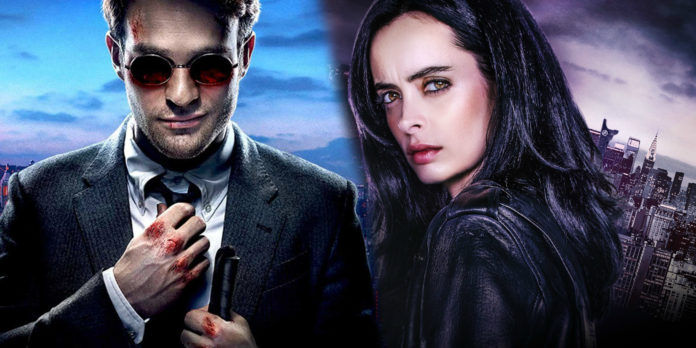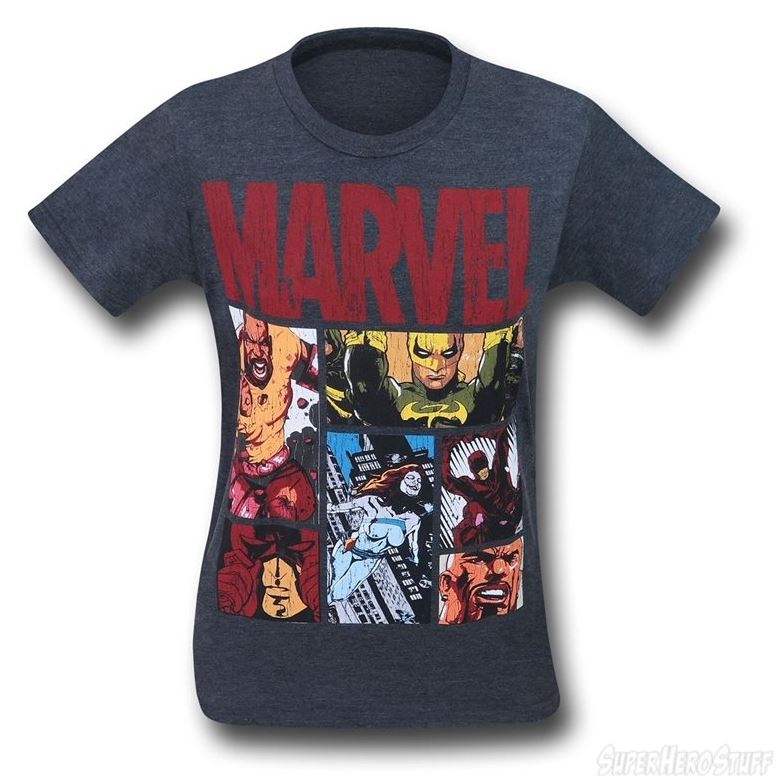 The Defenders media blitz started last week with the first bushel of new images, continued with the revelation of Sigourney Weaver's villain-person, and then capped things off with another 2 images featuring Iron Fist in action. Well, The Defenders media train lost a little steam, but just spiked, albeit briefly, with this brand-new image featuring Matt Murdock and Jessica Jones sharing a surprisingly warm exchange: OBSERVE!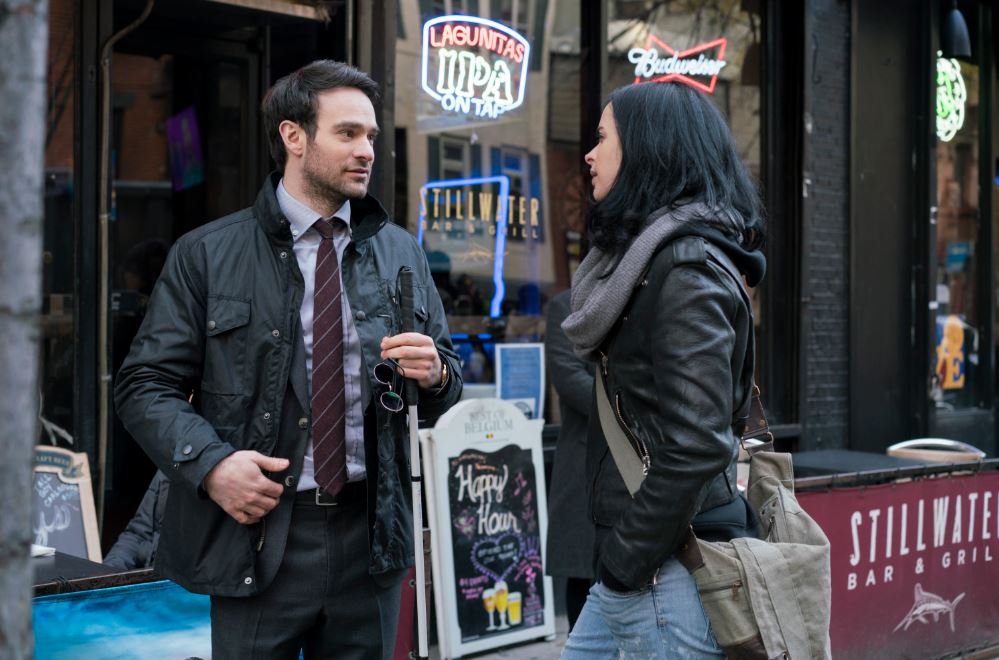 With Matt's glasses removed, and his eyes fixed directly on Jessica, I'm quite sure this is a behind-the-scenes image. Unless, of course, Jessica cheesed Matt Murdock good and proper, forcing him to remove his shades to more directly express instigated contempt. Although…that look on his face doesn't relay anger. Not at all. Yeah, they're running lines.
The Defenders debuts on Netflix in 2017, starring Charlie Cox as Daredevil, Krysten Ritter as Jessica Jones, Finn Jones as Iron Fist, Mike Colter as Luke Cage, Rosario Dawson as Claire Temple, Deborah Ann Woll as Karen Page, Simone Missick as the absolutely stunning in EVERY WAY Misty Knight, Elodie Yung as Elektra, Scott Glenn as the returning, cantankerous Stick, Elden Henson as Foggy Nelson, and Sigourney Weaver as….Alexandra.