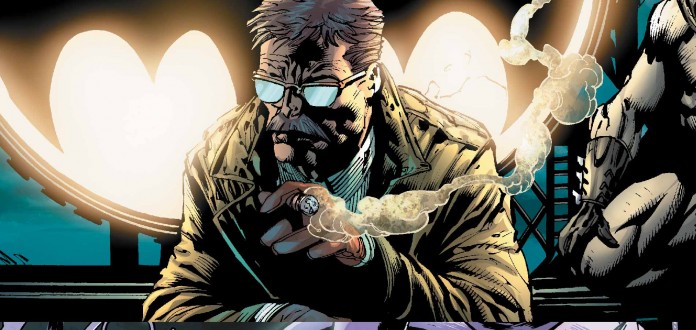 It appears J.K. Simmons is trading his Marvel ID card for a DC one. The Oscar winner is set to join Zack Snyder's Justice League… as Gotham City Police Commissioner James Gordon. Yep, J.K Simmons joins the Justice League….films.
The Hollywood Reporter reports that Simmons will join the two-part Justice League movie alongside Batman (Ben Affleck), Superman (Henry Cavill), Wonder Woman (Gal Gadot), Aquaman (Jason Momoa), The Flash (Ezra Miller) and Cyborg (Ray Fisher). Green Lantern probably won't show up until Part 2.
It's also a safe bet that Simmons will also be part of the next Affleck-led Batman franchise. Perhaps there he can be reunited with his daughter Barbara Gordon. She was set to appear in this month's Batman V Superman in a role played by Jena Malone, before her role was cut. It wasn't going to be easy to follow the cast of the Nolan-Universe Batman, but adding Simmons to the likes of Affleck, Jeremy Irons and Jared Leto (anyone else from Suicide Squad) is as good a place to start as any.
J.K. Simmons becomes the latest person to accept the Gotham Commissioner's badge on film. He follows in the recent footsteps of Gary Oldman (Nolan-verse) and Pat Hingle (Burton-verse). Simmons will also be the first person to take on the role since Ben Mackenzie tackled Gordon's early years on Gotham.
The news all but squashes any dreams people had of Simmons reprising his role of J. Jonah Jameson in the Spider-Man franchise. Just last week, comments from J.K. arose suspicion that he was, at the very least, interested in returning to the head of the Daily Bugle. Now, it appears a career change was needed and he's leaving the crumbling world of print news for the chance to make Gotham a safer place.
If the thought of a Justice League movie wasn't enticing enough, adding an actor like J.K. Simmons could be what puts it over the top. He is a master at making small roles memorable, so if his screen time is limited, Simmons is the perfect choice to get the most out of a minor appearance. The streets of Gotham are a little brighter now that Simmons is leading the GCPD (let's just hope it's not as bright as a Joel Schumacher-directed Batman movie!).