Before we know it, the Avengers will have to reconvene once the events of Infinity War begin to unfold. There will be plenty of new faces joining the fight, including Doctor Strange and possibly Captain Marvel. However, one new member of Earth's Mightiest Heroes may trump them all.
We know that in some way, shape or form, The Guardians of the Galaxy and The Avengers will come face-to-face. Vin Diesel dropped the ball saying he can't wait to be involved. Also, Infinity War directors the Russo Brothers let it slip that they can't wait to work with Chris Pratt again. Now, apparently, Schmoes Know has a source saying Peter Quill will be a major player once the Thanos threat comes to Earth.
"Star-Lord will have a sizable role in Infinity War as the Avengers join up with him as they take on a new cosmic threat."
It's not shocking that Star-Lord will be one of the main characters of the film. Aside from becoming one of the breakout roles from the first Guardians of the Galaxy movie, Pratt has become a blockbuster star since he originally signed his Marvel contract. Giving a massive role to Pratt shouldn't be seen as a gamble. Sure, they could choose from Robert Downey Jr., Benedict Cumberbatch, Chris Evans, or Chris Hemsworth, but in the end, there's one Chris getting the sizable role… and it's Pratt.
It'll be interesting to see why Peter Quill is being given the "sizable role." His backstory has been greatly changed within the confines of the MCU. We know from the first Guardians movie that his father is an ancient being, which kept Star-Lord from exploding after coming in contact with an Infinity Stone.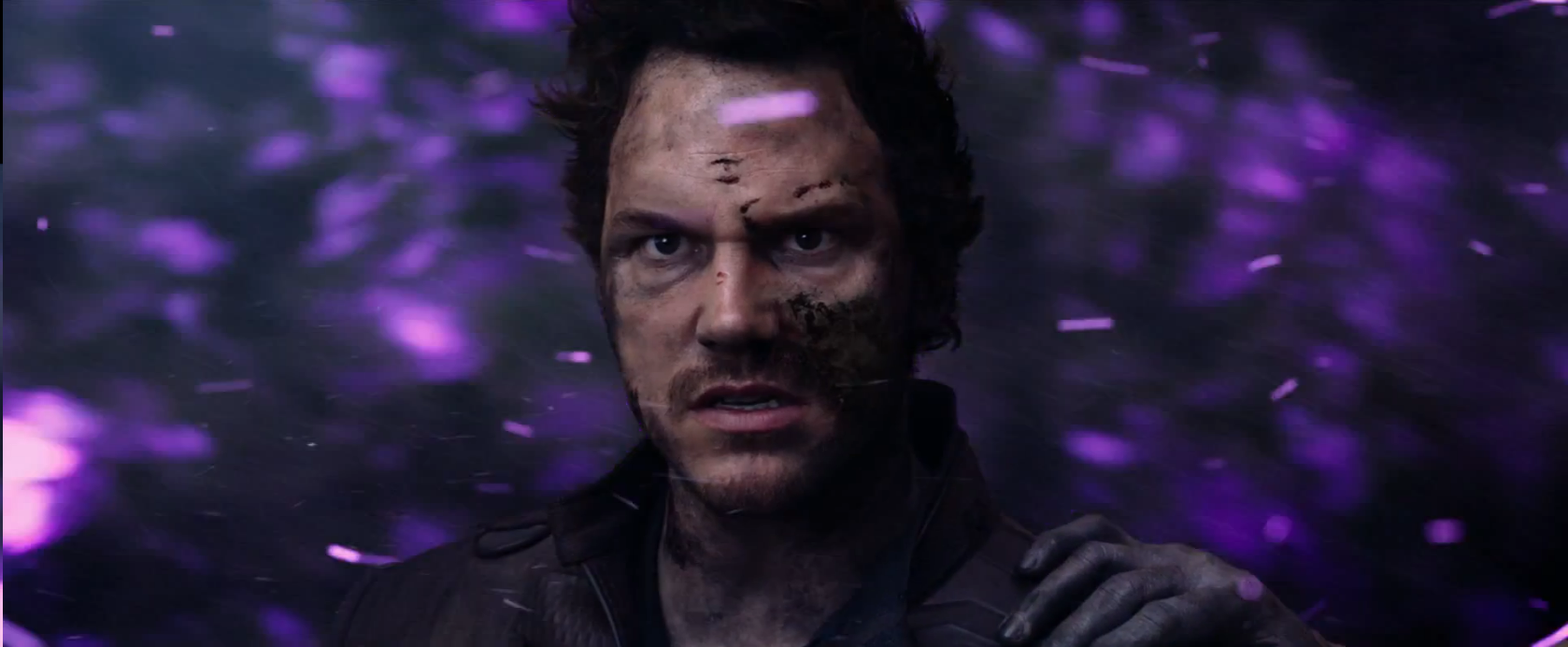 Perhaps Star-Lord could serve as a stand-in for Adam Warlock. If the rumors prove true that Infinity War will follow the story from the Infinity Gauntlet storyline, Warlock would be needed to play a crucial role. Instead of bringing a new actor into a new role, why not skirt around the details and let Peter Quill fill Warlock's shoes? If you're going to give someone a sizable role, it doesn't get any bigger than being able to wield the Infinity Gauntlet.
Perhaps Quill can take those first steps in next year's Guardians of the Galaxy Vol. 2. Once again, rumors regarding the sequel are beginning to squeak out, and once again Schmoes Know has the scoop… this time regarding The Elders of the Universe and their importance in James Gunn's follow up.
"They (The Elders) are the impetus for Star-Lord to seek out Ego the Living Planet, played by Kurt Russell. There are at least four Elders in the film: The Collector, two unnamed characters played by Sharon Stone and Sylvester Stallone, and Ayesha, played by Elizabeth Debicki."
Now, there's plenty of water to splash on that fire. First, Sylvester Stallone already appeared in the unreleased comic-con footage wearing Ravagers gear. So unless he's an Elder in disguise, or Gunn pulled a fast one for those in attendance, the Sly rumor is already false. Also, earlier this year Sharon Stone mentioned she was in talks to join a Marvel role. The studio has not confirmed anything. Perhaps she filmed her role in complete secrecy, but paparazzi caught glimpses of Stallone and Benicio Del Toro arriving on set; it's hard to believe Stone did her scenes without being captured.
Lastly, regarding Debicki, Gunn went on record saying she was playing a high priestess leading The Sovereign. Her character Ayesha isn't an Elder in the comics (which hasn't stopped the MCU before from taking liberties), but it would be surprising if they turned a minor character into a powerful Elder.
Should The Elders actually appear, perhaps they will be the ones who show Star-Lord his true power, a power that will enable him to use The Infinity Gauntlet! This would eventually lead Peter Quill to having a very substantial role in the upcoming Infinity War. I mean… who needs a fancy new Adam Warlock, when you already have a perfectly acceptable Star-Lord?