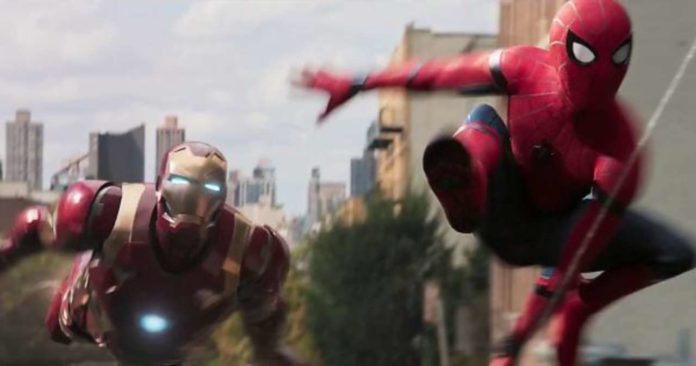 So, how about that new Spider-Man: Homecoming trailer? Did it give you goosebumps? It should have! It delivered a lot. There were tons of great action bumps, a better look at Michael Keaton as The Vulture, and a glimpse of Bokeem Woodbine's Shocker. Of course, there was also a handful of scenes featuring Robert Downey Jr. doing RDJ stuff. It was great.
There were also some unexpected elements in the trailer. First and foremost was the Captain America Easter Egg featuring Cap appearing in a gym class training video (that is so Steve Rogers). It's always fun when different parts of the Marvel Universe make surprise appearances, which brings us to this "blink-and-miss-it" moment.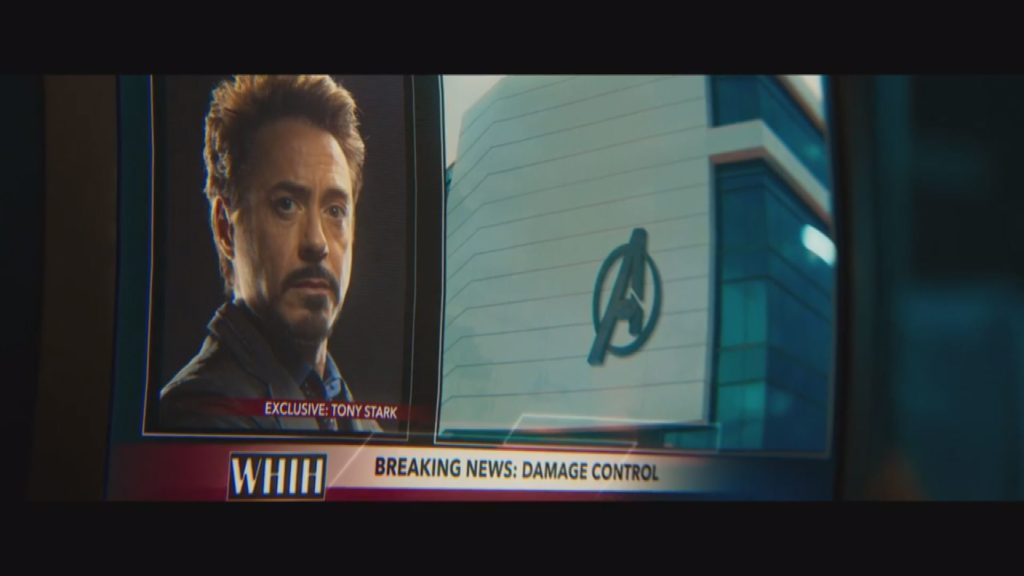 It's not the picture of Tony Stark, it's what's in that news headline. DAMAGE CONTROL. We're not talking about a new Avengers Initiative. Instead, it appears that Spider-Man: Homecoming will actually introduce the classis comic book group responsible for cleaning up messes The Avengers leave behind.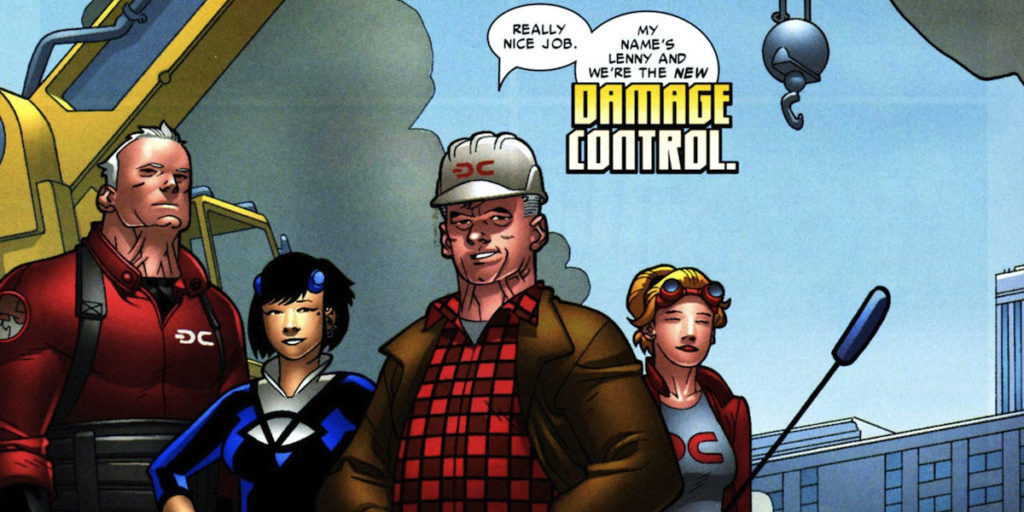 Damage Control made its debut back in 1988. It was originally a joint operation by Tony Stark and Wilson Fisk (could this mean a Kingpin cameo in Homecoming? Fingers crossed!). Damage Control is a surly group responsible for cleaning up our favorite heroes' messes. As Homecoming director Jon Watts told Fandango, bringing in Damage Control was an easy decision considering the story Marvel Studios wanted to tell.
"…in thinking about this movie, it just fit in with our overall philosophy with the kind of story we wanted to tell. In the same way that Peter gives us the ground level view of what it's like to be a 15-year-old kid in a New York City that was almost destroyed by aliens before the Avengers showed up. You also wonder after all those huge messes are made, who's sent in to clean up? Is it the normal people who would be hired to do something like that? Does it become a government operation? Is it dangerous? What do you do with all the alien body parts that you find? I really like asking those practical questions about this world, and then using that to drive the story."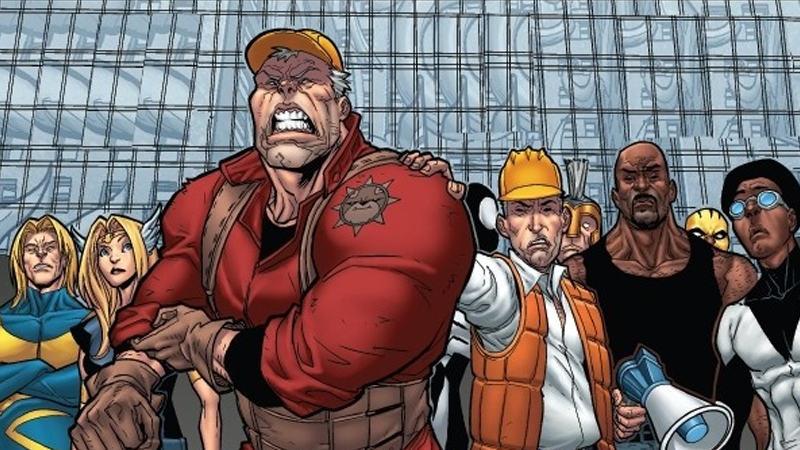 Don't think Damage Control was just part of the 'Attack on New York' incident. The Avengers have caused mass chaos in a variety of locations, including Washington D.C., London, and of course, Sokovia. There's a plethora of alien technology and super-weaponry that had to be collected and could perhaps be re-introduced in the next Spidey flick.
"Think about all of the things that have been littered around the world as a result of the Marvel movies."
It's going to be interesting to see how Damage Control is used in Spider-Man: Homecoming.
There's still not a lot known about Michael Keaton's Adrian Toomes character. In an interview with USA Today, Co-Producer Eric Hauserman Carroll talked about how Toomes is a "darker version" of Tony Stark. He also went on to mention how Toomes, The Shocker and The Tinkerer use stolen advanced technology and alien artifacts to assemble their weaponry. Perhaps this evil trio are actually members of Damage Control and are using their connections to cause mass destruction.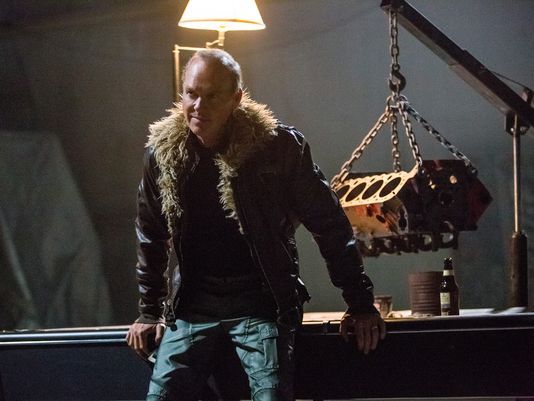 Another interesting factor will be how the Spider-Man: Homecoming introduction of Damage Control will play into the rumored development of a television show based on the cleanup crew. Former Daily Show head writer Ben Karlin is writing the script and in the process of developing a pilot. It's believed to be a comedy series, but IMDB has it listed as a Television Movie. Perhaps a story is set to begin in Homecoming and finish up on television, finally allowing a connection between the movies and their small-screen counterparts. Damage Control is just beginning its journey in the Marvel Cinematic Universe, and like S.H.I.E.L.D., could have a lingering presence in the future of the MCU.
It's just another reason to love the Marvel Cinematic Universe. When you're excited that Spider-Man is joining the rest of The Avengers, they do little things like sneak in Damage Control or a Captain America cameo. Does it really matter how Damage Control will fit into the movie? Probably not. However, knowing that their Homecoming debut is just the beginning, I am thoroughly enticed.