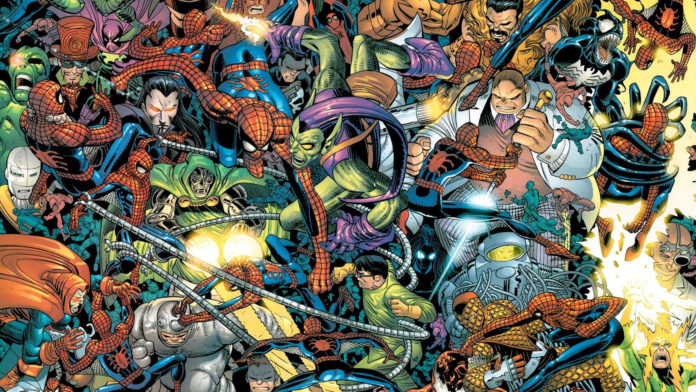 We just can't get enough Spider-Man. Everyday there are new tidbits about the future of the webslinger that are too enticing not to indulge. There was the news of Sony developing a Venom movie separate from the Marvel Cinematic Universe and distancing themselves from Marvel in the near future. Of course, there was also another amazing looking trailer for Spider-Man: Homecoming. The webslinger is on fire.
Even when cast members make small remarks, it's easy to turn every little quote into a full-blown news article. And that's what brings us here today.
During a recent interview, the new Spidey himself, Tom Holland, mentioned how he'd like to see Kraven the Hunter make an appearance in the next Spider-Man outing. Well, that's just a swell idea if you ask me. Still, there are plenty of characters for Peter Parker to battle. And with such a diverse catalog of Spider-Man villains that need their moment in the sun, we need to figure out the next web-slinging antagonist who should get a chance to take down Spider-Man.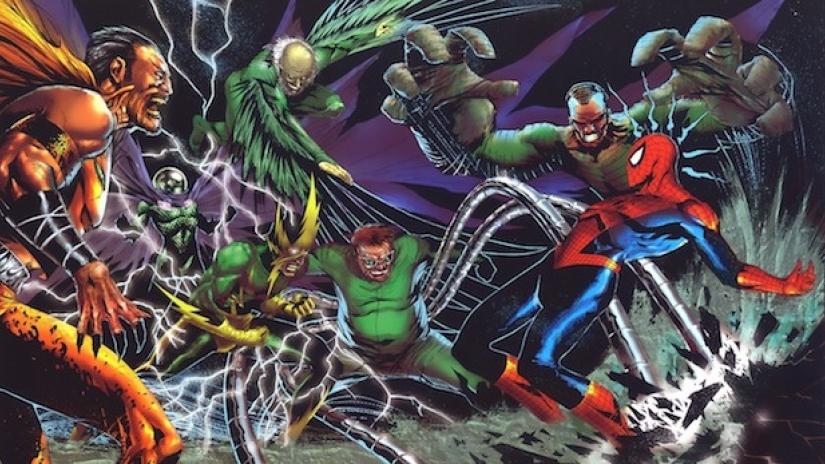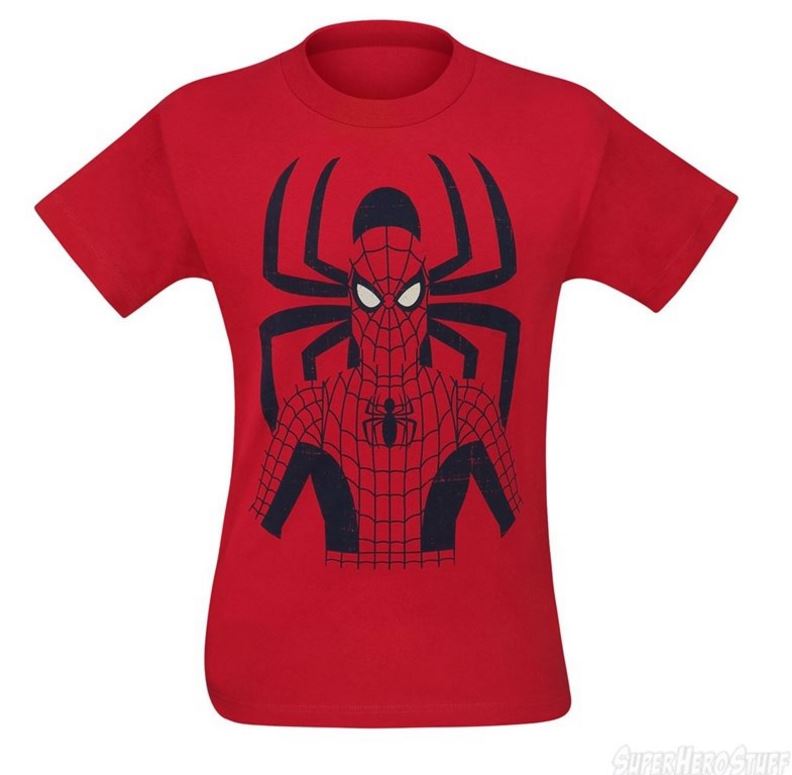 It's not as simple as it sounds. Sony Pictures has already utilized some of the most prominent Spider-Man villains. It also sounds like Sony Pictures Executive and Homecoming Producer Amy Pascal isn't too keen on re-introducing previous villains in the new Marvel/Sony relationship, considering what she told ScreenRant.
"I think we have to try to be really fresh with it. I mean, I don't know how many more times we can do – at least for now – I don't know how many more times we can do the Green Goblin. I've certainly tried to do it fifty."
Well, that certainly makes things interesting… but not impossible. There are still plenty of characters that could make interesting opponents in an inevitable Homecoming sequel. So, looking past Doc Ock, Sandman, Venom, and the other previous big screen baddies, here are five additional Spider-Man characters that could cause chaos for Peter Parker.
1. Kraven The Hunter
Possible Options: Jason Momoa, Ryan Hurst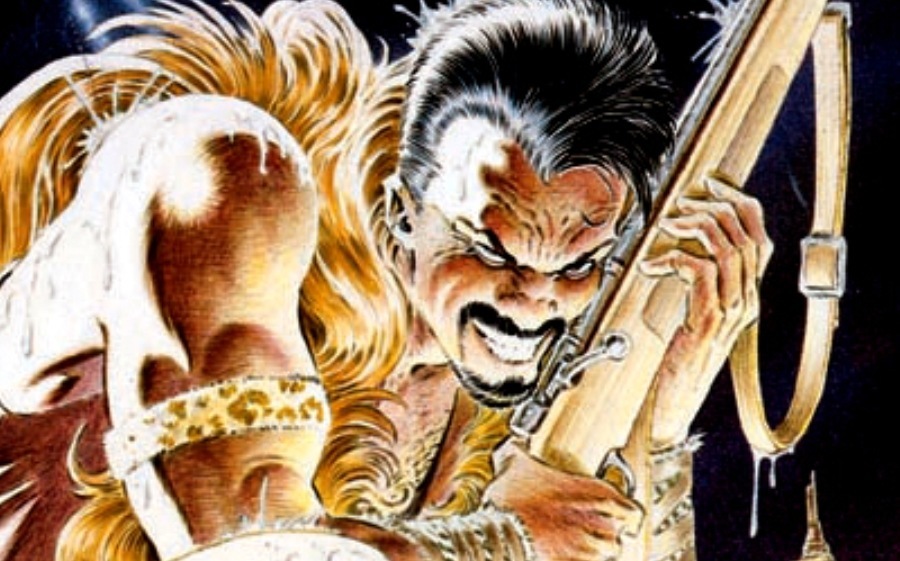 Listen, Tom Holland hit the nail on the head with Kraven. Since The Vulture is turning up in Homecoming, that really diminishes the top tier Spider-Man villains that have yet to show up on the big screen. But there is still Kraven.
As an experienced hunter who vows to kill Spider-Man with his bare hands, you honestly can't get any better than that. He could also be the most interesting villain to be put in the hands of Kevin Feige and the MCU braintrust. Just call the sequel Spider-Man: The Last Hunt and watch the money flow in.
Holland also nailed the casting choice of Jason Momoa. I've outlined the credentials of the future Aquaman here, but let me throw out another choice for the role of Sergei Kravinoff.
Ryan Hurst is a big man. At 6'4″ he's already an imposing force next to Holland. If you need proof the guy has the acting chops, check out his work on Sons of Anarchy, Bates Motel and The Outsiders. He's big… he rough… and could be the perfect choice to bring Kraven to life should Momoa's DC schedule be too hard to work around.
2. Mysterio
Possible Options: Justin Theroux, Bruce Campbell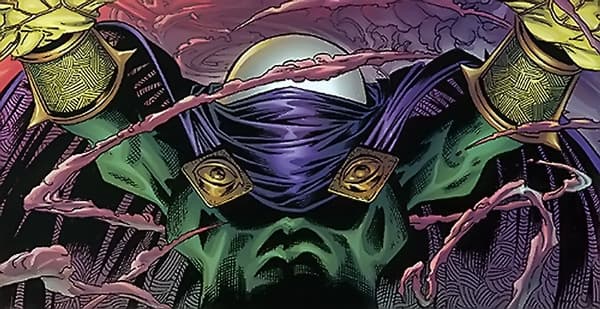 One of the most popular Spider-Man characters could become a fan-favorite in the MCU if given the opportunity. A special-effects wizard and stunt man, Quentin Beck uses all the tricks of the trade he learned working in Hollywood to become a feared super-villain. You could tie him into the current Vulture storyline by having Mysterio combine his knowledge of creating special effects with stolen Chitauri technology. I don't care how he's brought to life, just as long as he has the amazing mirrored helmet.
Mysterio was actually on deck to debut in Sam Rami's scrapped Spider-Man 4. He was to be played by Bruce Campbell. That's such an amazing casting choice that I kind of still want it to happen. However, if the MCU wants someone not as… aged… as Campbell, another perfect choice could be Justin Theroux.
Might seem like an odd choice, but odd is where Theroux succeeds. A familiar face in David Lynch movies, Theroux is getting a lot of praise for his work in the absurd show The Leftovers on HBO. He's someone who could play the role serious while delivering some humor. It would also be a bit of an MCU return since Theroux was the screenplay writer for Iron Man 2.
3. Mister Negative
Possible Options: Brian Tee, Donnie Yen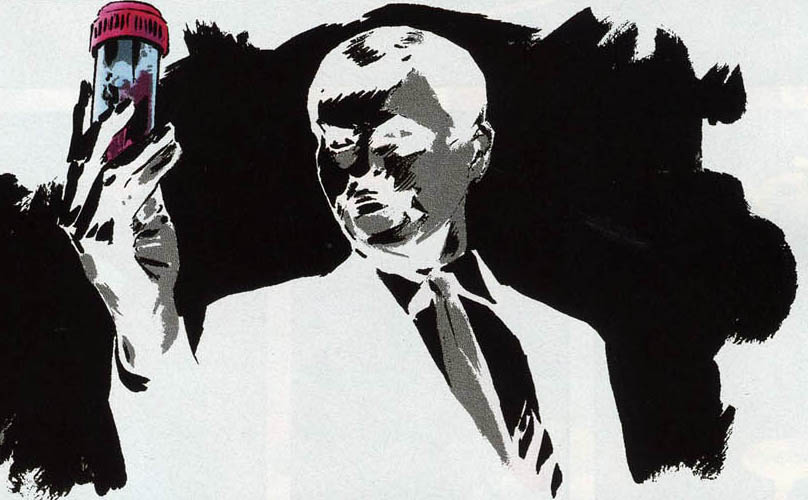 One of the problems with a Spider-Man/MCU sequel is incorporating a villain that is a threat to Peter Parker without him needing to call the rest of The Avengers for help. Enter Mister Negative.
A sort of Doctor Jekyll and Mister Hyde story, Chinese immigrant Martin Li was part of an illegal, experimental drug testing that turned him into two people: Martin Li, a mild-mannered man who runs a community center, and Mister Negative, a psychotic leader of the Chinatown crime scene. Did I also mention that Mister Negative's appearance is inverted?
An interesting character with unique powers that could keep the Spider-Man story located in New York City, Mr. Negative's links to NYC gangs means you can bring The Defenders into the fold!
Being a Chinese immigrant, you are going to want to cast someone with an Asian background and avoid whitewashing issues that caused Marvel headaches in the past (cough**the ancient one**cough). Donnie Yen is one of the hottest stars in China and had a U.S. breakout role in Rogue One, so giving him the chance for the role would be great.
However, I would go with Brian Tee, personally. We already know he can play the villain thanks to the role of Shredder in Teenage Mutant Ninja Turtles: Out of the Shadows. Plus, he expressed an interest in joining Marvel last year. Tee can get the job done and bring both Martin Li and Mister Negative to life.
4. Hydro-Man
Possible Options: Jesse Plemons, Charlie Hunnam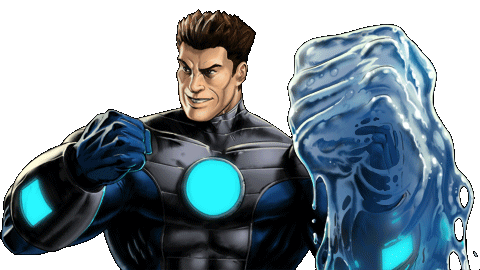 I do not care how it happens, but I want to see Hydro-Man on the big screen. He could be a side character like The Tinkerer or Shocker in Homecoming, but I'd prefer he gets his own chance as a main threat.
Navy crew hand Morris Bench fell off the side of his ship and into the water (thanks in part to a separate Spider-Man fight) right as an experimental generator exploded, granting him the power to manipulate water. He can even turn into a giant water warrior. Visually, you can have a lot of fun with a character like Hydro-Man and it would be interesting to see how Spider-Man takes him down, considering Bench is immune to being wrapped up with webbing.
Considering he's in the Navy when his accident happens, my choice would be to use someone who looks like they could be a young-ish cadet in the Navy. Jesse Plemons just seems like one of those actors who's about to break out at any moment. Fargo, Breaking Bad and Friday Night Lights were all great television vehicles for his talents. Perhaps the MCU could finally give him that big screen break he needs.
Sons of Anarchy and Pacific Rim star Charlie Hunnam would be perfect for the role… but doesn't seem too keen on taking part in any comic book movie.
5. Norman Osborn/Green Goblin
Possible Options: Jon Hamm, Bryan Cranston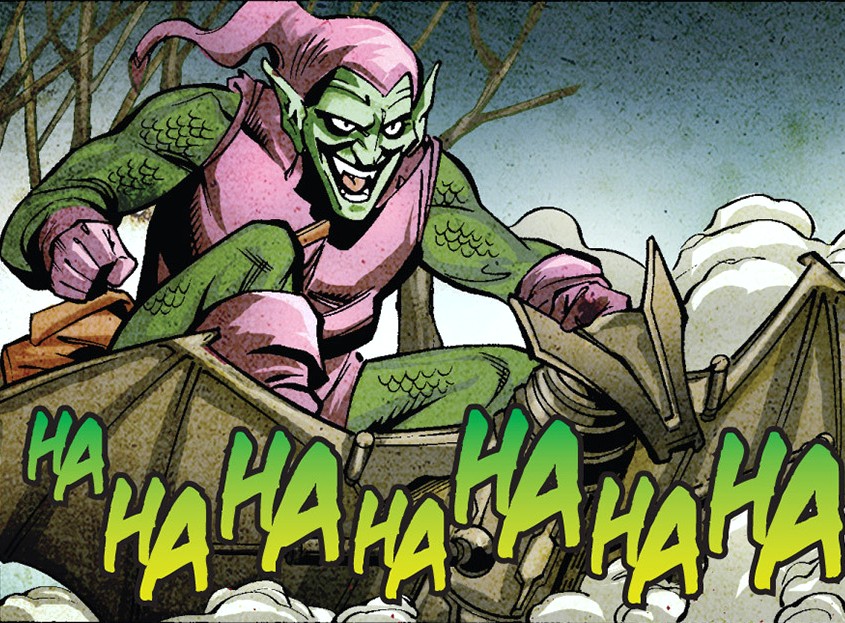 Is this cheating? Probably. Still, you need Norman Osborn to join the MCU eventually. He's more than just a Spider-Man villain; he's someone who can appear in multiple movies and interact with a plethora of Avengers. You don't even need to unveil the Green Goblin until later on in his story arc.
Sure, we've seen three different versions of the Goblin (yes, I'm including James Franco), but there's a reason he shows up so much: you can't have Spider-Man without Osborn. He's not just Spider-Man's most iconic villain, but the lynchpin in organizing the Sinister Six, which needs to be the third Spider-Man plot in the MCU trilogy.
The list of who could play Osborn could stretch on for days. While I would love someone like Denzel Washington to take on the role (mega-superstar taking on an iconic role), you're going to have to cast someone who is both well-known and can hold their own against anyone else in the MCU. Enter Jon Hamm and Bryan Cranston.
They both made names for themselves for stellar television roles and have solid (albeit not perfect) movie credentials. Both Hamm and Cranston seem like perfect candidates to join a comic book movie franchise. They also need a character worthy of their Hollywood stature. That perfect role is Norman Osborn.
So, what do you think? Do you want to see any of these villain in a future Spider-Man movie? Or, are there other names you think are better suited to take on the webslinger? Scorpion? Jack-O-Lantern? Morbius? Let us know in the comment section below!