Yes, the Daredevil spinoff series, The Punisher-–starring Jon Bernthal as the extremely agitated Special Forces super-commando, Frank Castle–is currently in production. We've seen the Punisher milling about incognito, sporting a beard and hoodie; we're aware Karen Page will be stopping by to facilitate their unseemly bond; and we know Microchip will be supporting Frank's one-man war on those who snore loudly. Now, thanks to our good friends at Just Jared, we received more Punisher set images featuring a still incognito Castle apparently under the employ of a construction company. Oh, and it also looks like he saved a fellow worker from plummeting to his death. OBSERVE!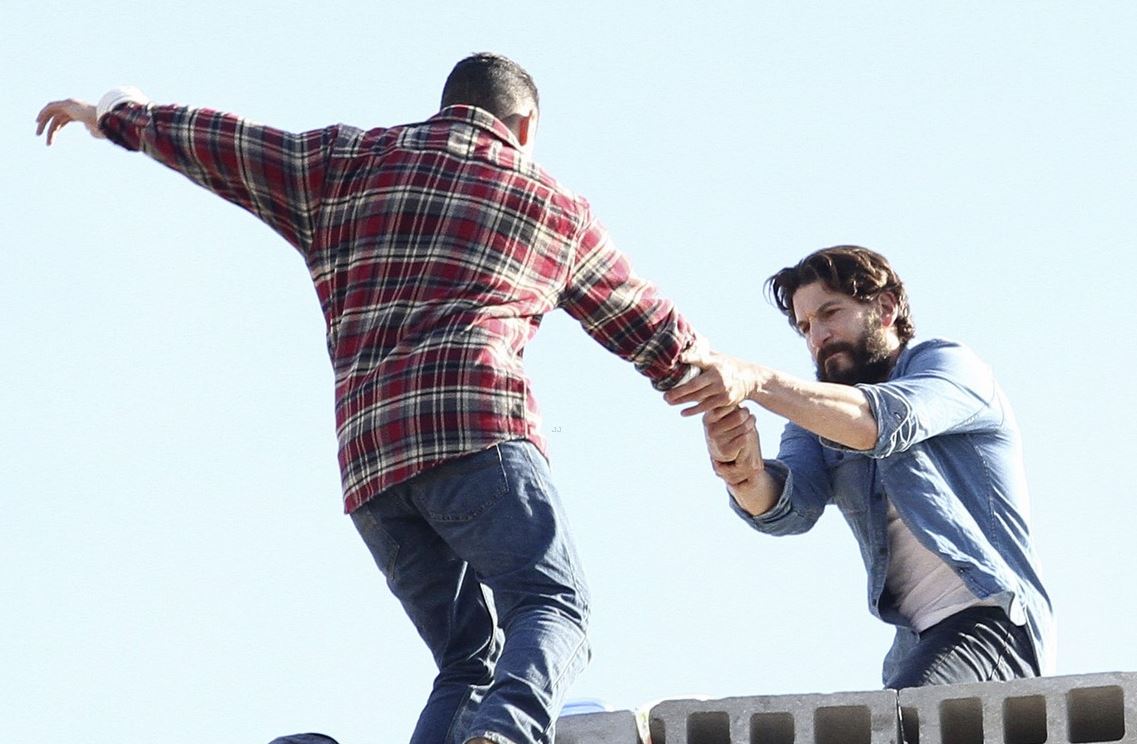 Now, due to potential copyright infringement, we can't show any more images, but I can direct you to them by instructing you to click…right…HERE!
Yes, it appears Frank Castle is lying low and blending in as….a construction worker. Is this just part of his new life on the lamb, or is he properly stalking a target over a period of weeks and gathering the appropriate amount of intel? Hmmmm.
And yes, production is underway, but we probably won't see the spinoff until 2018. Ugh.
Until then, we'll keep you up to date on any and all things related to the forthcoming Netflix and Marvel endeavor, The Punisher!