Now before we get going, lets just be 100% clear… THERE ARE MASSIVE SPOILERS FOR SPIDER-MAN: HOMECOMING BELOW. If you don't want anything spoiled, then please turn back now. Otherwise, proceed at your own caution.
Spider-Man: Homecoming has done a teriffic job at satiating our need for behind the scenes information. It seems every other day we get another tweet or instagram post showing off the amazing skilled possessed by Tom Holland. Production probably hoped this would keep us satisfied… until Marvel could officially drop a trailer, or pictures. They were wrong.
The need for knowledge has lead to people around the set to grab any spoilery pictures available… and immediately post them online. It happens for nearly every major motion picture and now Homecoming is the latest victim. Marvel News got the scoop… seemingly making the "secret character" (Spider-Man: Homecoming Villain) Bokeem Woodbine would be playing official.
Yep. It's hard to mistake that mustard yellow and brown costume… Woodbine will be playing The Shocker. The rumor has been swirling around for a while now, but this is the first confirmation we've seen.
Now, I've written before on how Spider-Man: Homecoming might be shoehorning too many villains into the movie… but just take another gander at those pictures. The look is fantastic from the color scheme to his "virbo-smashers". If you're going to put as many baddies as you can in the movie, you might as well have them look the part.
Now Woodbine's Shocker is set to take on Spider-Man, along with Michael Keaton's Vulture (a role which has yet to be confirmed), Michael Chernus as The Tinkerer… and there's still Logan Marshall-Green in a yet undisclosed villainous role. That's four Spidey antagonists appearing in the first Peter Parker MCU film. Now that seems like a lot… but why stop there. We're so close to a poor man's Sinister Six movie, lets get two more characters in there to fill out the team.
Other Characters That Should Show Up In Homecoming:
Dr. Otto Octavius:
So I know Alfred Molina did a stellar performance as ol' Doc Ock in Spider-Man 2. However, that was released way back in 2004. Since then, we've had three Spider-Man's, two Jokers (three if you count Gotham), not to mention the entire MCU slate to date. We could use another version of a mad scientist with four additional limbs.
While it's probably best to save Octavius for a future Spider-Man film, lets not throw out the possibility of an Ock teaser. If The Tinkerer is going to be responsible for creating the suits/weapons for Shocker, Vulture and other unnamed villains… why couldn't he be working on a quartet of extendable arms? Even if Doc Ock isn't in the plans of Homecoming, let the fans know that he could be showing up in future Spider-Man installments.
Sergei Kravinoff:
We've already received big screen versions of Green Goblin, Sandman, Venom, Doctor Octopus, Rhino, Lizard and Electro… when will Kraven the Hunter get his fair share of action? One of the more popular characters to ever challenge the web slinger, Kraven would be a perfect addition to Homecoming's already stacked evil roll call.
Even better, that could be a perfect spot for Logan Marshall Green to come into play. A Russian immigrant living in Queens… who decides to make a name for himself by killing Spider-Man. Even better, when his original plan fails… Kraven teams with Keaton's character to stack the deck against your friendly neighborhood Spider-Man. There's plenty of reasons to complain about the amount of villains in this movie, but if one of them turned out to be Kraven… all could be forgiven.
Quentin Beck: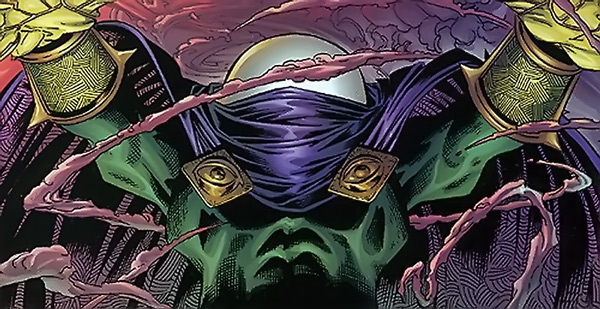 I'm throwing out the ultimate long shot here… but what about the man who would become Mysterio dropping by? Now, in order to pull this off… some changes regarding the character would have to be made. However, if it works, bringing Mysterio on board could have the biggest payoff of any other character in Spider-Man's catalog.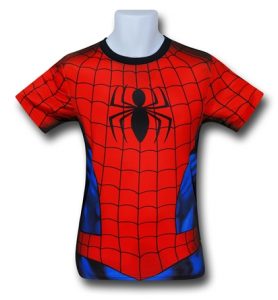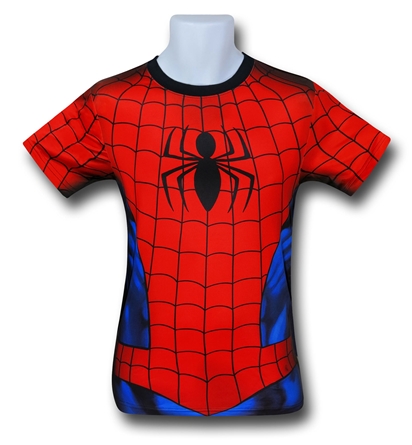 Beck started out as a special effects guru looking to make a name for himself in Hollywood. What if he actually started out as a high school drama teacher instead? Even better… what if he was one of Peter Parker's teachers? Homecoming is supposed to take place in High School with a John Hughes vibe and there are plenty of notable actors playing teachers in the movie. Including Donald Glover.
That's right… what if Donald Glover's character is actually Quentin Beck. His dreams of being an actor are slowly fading away and he takes a job as a high school teacher just to pay his bills. Eventually, he finds out Peter Parker's secrets and gets jealous of the fame Spider-Man receives. That leads him to turn to crime in and effort to defeat Spider-Man and take his place as the hero of Queens. Is it going to happen… probably not (and by probably I mean absolutely not). But it is fun to dream… and give Donald Glover a solid role in the franchise.
So what are your thoughts? Any other villains you hope will turn up in Homecoming? Let us know below with who you'd like to see in this… or any future Spider-Man movie!