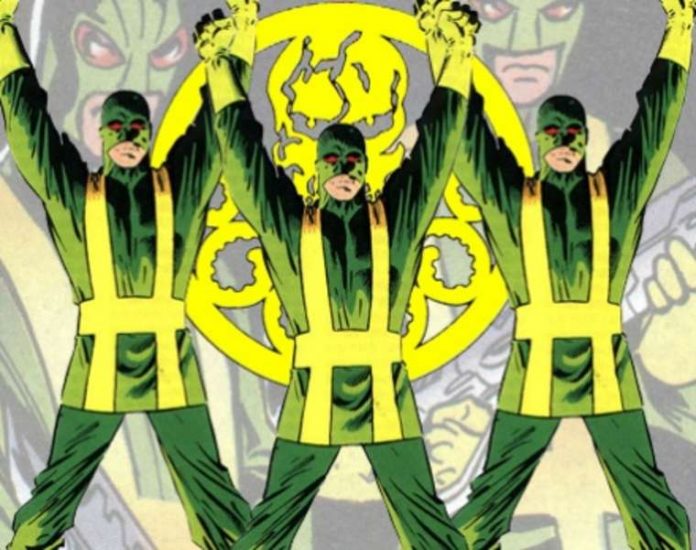 The biggest Marvel story of the week didn't revolve around an amazing casting announcement, and it wasn't about a new movie being added to the MCU. The news didn't even have anything to do with Marvel's growing lineup of TV shows. Instead, the news came from Marvel's original bread and butter: its comic book line.
Spoilers For Captain America: Steve Rogers # 1 will follow
For those who avoided all the spoilers (but still managed to read this far), it was revealed this week that Steve Rogers was a Hydra agent all along!!! The shrieks of fanboys could be heard for miles as some wondered how Marvel could do this to its iconic character. Even Chris Evans was taken aback by the announcement.
Now that the reveal is over, you have to wonder where the story goes from here. For some fans, the question now becomes, "Will the MCU follow the comics?" And, "Could a Hydra Steve Rogers appear on the silver screen?" Well, thanks to one fan, we at least have an idea of what a Chris Evans Hydra agent might look like.
Holy guacamole… that is… AMAZING!!! I mean, take a look at that Hydra shield! That alone gives this rendering a ten out of ten. The re-imagining of Cap comes from Kode, who also goes by BossLogic. Gone are the Stars and Stripes, and in its place is the Red and Black color scheme that really gives it that "evil organization" feel. A fan design this well rendered effectively peaks the imagination regarding a potential Hydra-Cap movie.
It has to be discussed, right? Chris Evans did say he would be down for more Cap appearances, so how about a Hyrda-Cap film? The script basically writes itself. Rogers is turned, possibly by Helmut Zemo or a returning Red Skull. To rescue a now corrupted Captain America (maybe you return his old Nomad nickname?), someone new needs to pick up the shield; Bucky Barnes (or Sam Wilson. Really, both guys work here) becomes the new Captain America!!! Think about it. Bucky comes full circle and is finally the hero as Steve Rogers descends into a darkness we haven't seen before. Tell me you wouldn't shell out ten bucks to see that encounter!!!??
While it seems highly unlikely that a rogue, Hydra Captain America will ever make its way into the MCU, crazier things have happened (remember when an R-rated Deadpool was just a pipe dream?). Artist renderings like these are what gets the imagination turning a, potentially leading to big changes. Will this lead to a Red and Black Steve Rogers showing up in Infinity War? Probably not, but you can't put it past the Russo's, especially if they're fans of the full face-mask. Yep, an image this incredible might just influence their decision making.