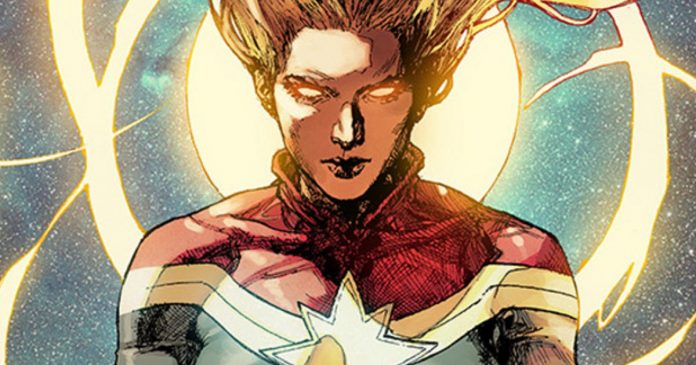 There was so much great stuff to come out of San Diego Comic-Con, it's hard to pinpoint the biggest news of the event. We had first looks at The Justice League and Wonder Woman, new trailers for Doctor Strange and Suicide Squad, and a lot more deep intel when it came to superhero movie news. Not to dismiss television, there we reveals for The Walking Dead and Legion, and of course, comic books had their fair share of exciting news as well. How they managed to squeeze everything in during a three day event boggles the mind.
Everyone can pick their favorite story, and talk about which trailers were better than others, but one thing cannot be denied: the biggest news to come out of Comic-Con was the revelation that Captain Marvel would be played by none other than recent Academy Award winner Brie Larson.
The announcement inside Hall H caused pandemonium. New scenes from Guardians of the Galaxy Vol. 2, Spider-Man: Homecoming and Doctor Strange were overshadowed simply by the mentioning of Larson as Carol Danvers. Marvel has a star on their hands and they know it. Since the introduction of the MCU, Marvel saved people and turned them into movie stars. Now, it's Brie Larson's turn to save Marvel.
5 Reasons Why Marvel Needed Brie Larson to Be Captain Marvel!
1. They Need a Major Female Superhero
It's a macho world out there. Well, not really. Not anymore. The days of muscle-bound heroes rescuing the damsels in distress are over. We now live in a world where we have female Ghostbusters, a rumored, all female Expendables movie and world class women MMA fighters like Ronda Rousey (who campaigned for the Captain Marvel role). Women can kick ass too, and Marvel knows it.
Sure they've had Black Widow for years, but she is more of a complementary piece to the Avengers puzzle. The same can be said of Lady Sif, Wasp, Scarlett Witch and every other female character in The MCU. DC just dropped an awesome Wonder Woman trailer that appears ready to set the bar for woman-led comic book movies. Marvel needs their own heroine who can lead the charge into battle, not another cog in the machine (sorry Black Widow fans, but in your hearts you know it's true!).
2. Captain Marvel Could Be as Important as Her Comic Book Iteration
While the MCU is finally jumping on the woman-led bandwagon, the comics have already beaten them to the punch, especially with Captain Marvel. It all started when they dropped the "Ms." from her name in 2012. In the current Civil War II story line, it's Carol Danvers in the middle of the mess with her very own team going up against Iron Man's. The comics are giving Danvers her proper due, and it's time The MCU follows suit.
Captain Marvel was supposed to come out in 2018; following two delays, the movie was pushed back to March 2019. That means, we won't get to meet Carol Danvers until after Infinity War Part I is already released. While there are rumors of her appearing in the first outing, we really won't get to see her story unfold until one year later. While the comics have put her in the forefront, The MCU has repeatedly put her on the back burner. If there's any positive spin they can put on the delay, it's that the wait probably helped secure an amazing talent like Larson.
3. Because Brie Larson Is on Fire and Marvel Knows It
Marvel has a habit of grabbing actors and actresses at the perfect time. The MCU has started (or in some cases rebuilt) the careers of Robert Downey Jr., Chris Hemsworth, Chris Evans, Chris Pratt (basically anyone named Chris), etc. Larson could be seen as another name with a long history of minor credits who finally gets her big break inside the Marvel family… except that 2015 happened.
Amy Schumer's Trainwreck was a breakout hit of 2015. Guess who got to steal the emotional scenes as Schumer's sister? That's right, Larson. What did she follow that hit movie with? How about with her Oscar winning performance in The Room. And heck, Larson could be a box office Queen next year when she stars in Kong: Skull Island (and did you see that trailer??!!!). Marvel didn't just get Larson at the right time… they signed her right as she's blowing up. Three years from now when superhero movies are beginning to die out (it's an inevitability), it's Marvel that will be clinging to Larson's star power to keep the genre afloat.
4. Someone Else to Carry the Marvel Banner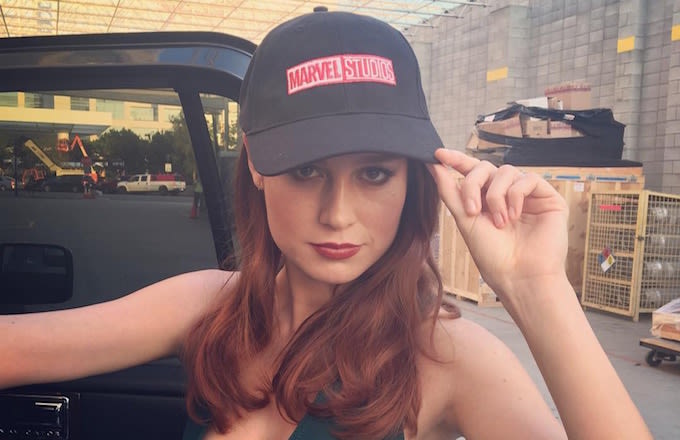 Sure I just made that point, but it really needs repeating. RDJ, Evans and Hemsworth are probably walking out that door soon. The same could be said for Johansson, Renner, Hiddleston, and maybe even Samuel L. Jackson (and he's in everything). With Marvel's current crop of big names possibly being phased out following Infinity War, a new collection of heroes is going to have to pick up the slack.
Sure, you have Boseman, Cumberbatch and Rudd, but most of their contracts will be crossing the halfway mark by the end of Phase 3. In looking to the future, Marvel is going to need someone to be the bridge between the first trilogy of phases… to the next one. Being under 30 means Larson can commit to the franchise for a longer period of time than her male counterparts (all who have 20 years on Larson). Working in the MCU is a young man's game… uh, woman's game… uuhh… person's game(!?!)… and Larson is probably looking at a minimum of one decade playing Captain Marvel. Marvel should have a big smile now knowing Larson will be the face of The MCU for the next ten years plus.
5. It's a Character Whose Story Is Worth Telling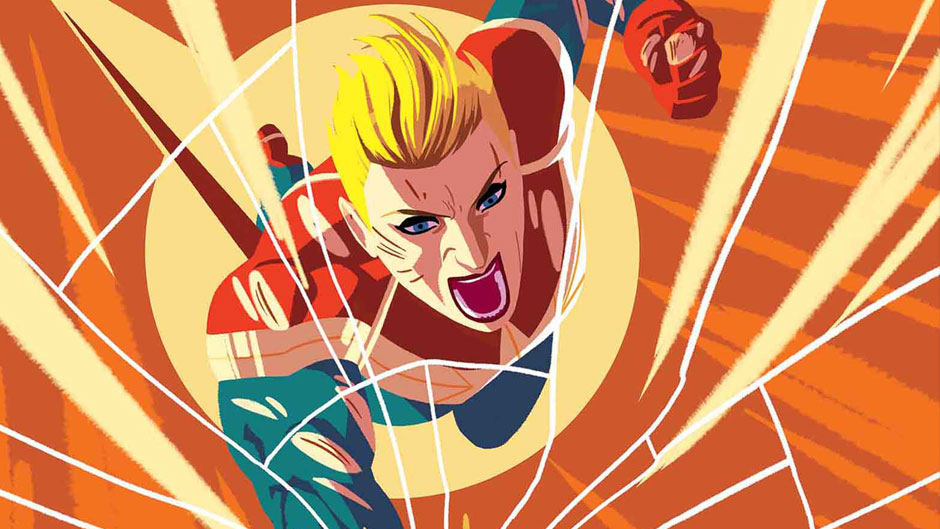 Listen, I can talk about how much Marvel needs a woman lead until I'm blue in the face. I can talk about how much potential Brie Larson has, and how she's going to crush this role. In the end, the only thing that matters is the quality and reception of the film. In my opinion, all the pieces are there for nothing less than celluloid superhero brilliance.
Nicole Perlman (Guardians of the Galaxy) and Meg LeFauve (Inside Out) have the pedigree of working on terrific stories. Throw in the idea of a woman who has her DNA combine with a Kree to obtain super-strength and flight among other powers, and you have yourself the recipe for Marvel to create their own Superman-esque story that would blow Man of Steel out of the water. Top it off with Larson's charming personality and acting chops, and DC might have good reason to shake in their boots. Larson's Captain Marvel isn't just the next wave of billion dollar blockbusters for Marvel, it's the beginning of a new future for the company that will keep them on top of the superhero movie genre for years to come.