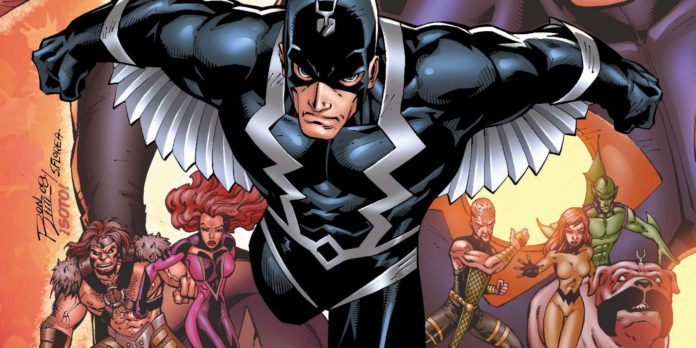 At one time, it was going to be a movie. Now, it's heading to the small screen. Marvel's The Inhumans will be a new regular series airing alongside Agents of S.H.I.E.L.D., following an IMAX introduction this summer. That big screen premiere is going to be here before we know it, and Marvel is already moving into full pre-production mode.
The show is looking to shoot in both Los Angeles and Chicago, and according to Production Weekly, Inhumans will begin filming this March; that's only two months away and Marvel has yet to deliver any information about which characters are going to be included in the television show. However, we may have just gotten our first glimpse of the character lineup being assembled for The Inhumans.
The report comes from ThatHashTag Show. They received a tip about a casting call for an "Untitled Drama Project." Seven series regular characters are included, with their names serving as stand-ins for their Inhuman roles. Marvel tried to be sneaky about the casting, but the character descriptions clearly match those of the Inhuman royal family. So, are you curious about who's showing up in the series? Well, here you go.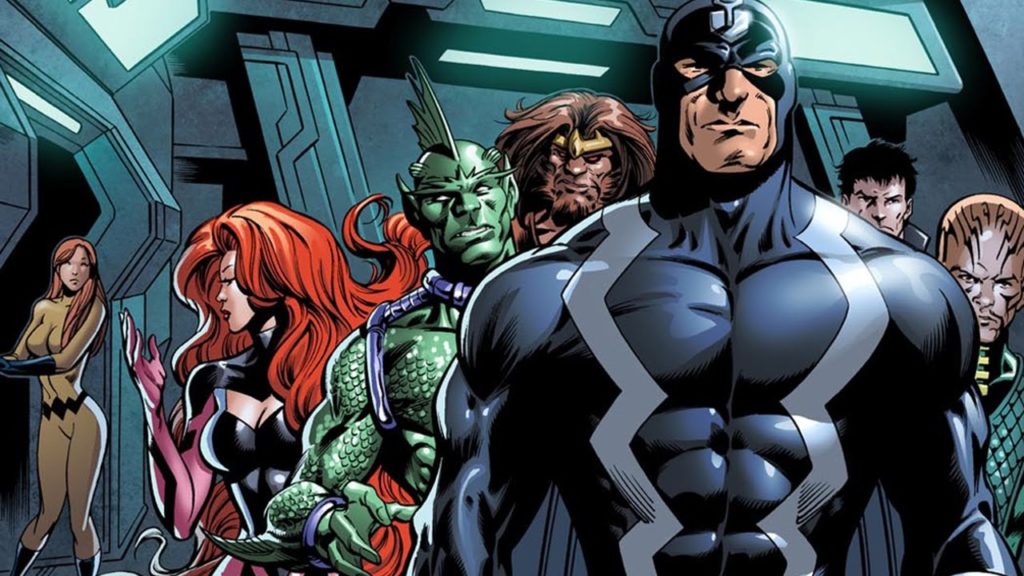 -"Broderick" Name Used For: Black Bolt
Male: 30-40, Caucasian
"Can say volumes with just a look. Strong thoughtful and private, he's unaccustomed to being questioned or feeling a need to answer to anyone, to an extent can verge on arrogance."
-"Marjorie" Name Used For: Medusa
Female: 30-40, Caucasian
"An elegant and intelligent adviser to her husband, she struggles to find her place outside of their relationship, as others tend to view her as just a pretty face. Strong and resourceful, she's not afraid to break the rules when the situation demands it."
-"Marty" Name Used For: Maximus the Mad
Male: 30-40, Caucasian
"Broderick's younger brother; he is intelligent, charming and articulate. He comes across as a man of the people but secretly covets power."
-"Kevin" Name Used For: Karnak
Male" 30-40, Open
"Slight of build, his mind is his greatest asset. Always prepared with a plan, his outlook on life is the glass is always half-empty and often cracked and dirty as well. Though his outlook can be grim he has a droll, dry sense of humor."
-"Grady" Name Used For: Gorgon
Male: 25-35, Open
"Impetuous and brash, he has serious impulse control issues which frequently get him into trouble, whether it's women, booze or fighting. He loves life and lives in the moment, for better or worse."
-"Christine" Name Used For: Crystal
Female: 18-25 to play 18, Caucasian
"Soulful but still learning the ways of the world, she has the arrogance of youth. Impetuous and independent, she is also deeply devoted to her family."
-"Timothy" Name Used For: Triton
Male: 25-35, Open, SFXMU required
"Supremely athletic. The ultimate picture of cool. He's calm under pressure and willing to do anything to get the job done."
Should the cast list turn out to be true, there are some interesting tidbits here. Firstly, Triton will be a CG character instead of having the actor sit in a makeup chair. It also appears that the showrunners are sticking with the main core of Inhuman characters that most fans would be familiar with. Lastly, it gives us an idea about the show's main villain.
Maximus the Mad should take over as the main antagonist. In you're not familiar with Maximus, just know that his Inhuman power is his supreme intellect making him quite the formidable foe for the Royal family. He's also a gifted inventor, so expect to see some crazy weaponry in the show.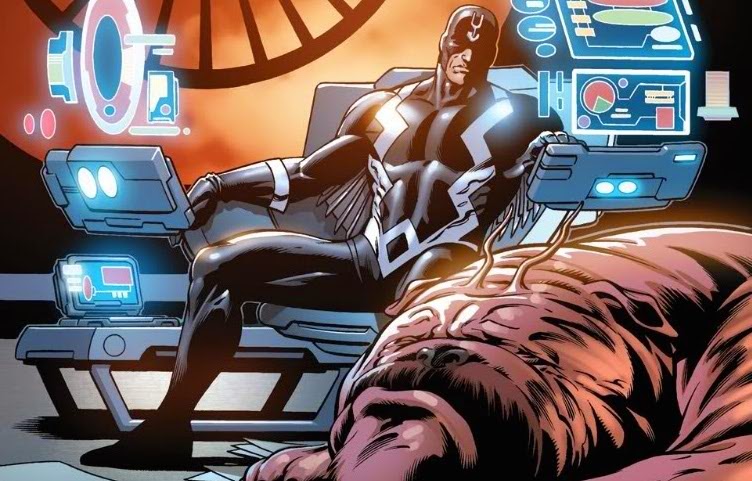 Sure, fans are going to be upset about the lack of a character description for the teleporting K-9 Lockjaw, but there's always time for Marvel to find a giant bulldog capable of pulling off the role. While this list mentioned only The Royal Family, the door should be open for other Inhumans to appear as well. Daisy "Quake" Johnson would be a popular pick, but with Kamala "Ms. Marvel" Kahn gaining a loyal following, you'd have to assume the shapeshifter should get an opportunity to join her Inhuman brethren.
With a casting call going out and production commencing in March, expect a full casting announcement to come in the coming weeks. We already have some ideas about who we'd like to see in the various roles within the Royal Family, so I would like to hear YOUR thoughts. Tell us what you think about The Inhumans TV series and who you'd cast in each role!